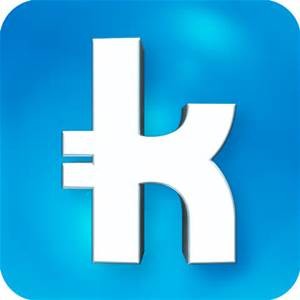 Are you looking for another way to make money with an app on your phone, instead of wasting time crushing candy?  You should try out Shopkick. 
I forgot to include this side hustle in in my 2014 summary, but I earned a total of $12 in giftcards for Target.  We used them to buy Goofball's shin guards for soccer.  I didn't install this app on my phone until mid-year.  Also, I didn't go shopping very much.  In total, I spent very little effort on this side hustle in 2014. 
There are two main ways to earn credit ("kicks") with this app (available on iPhone and Android phones).  The first one is to flip through their "products."  There are a handful of new ads posted every day.  Each one has up to a dozen images of different items.  At the end, there is an envelope that says "Tap for a surprise."  Tap it.  Each envelope is usually worth one kick, sometimes they are worth five kicks.
The other way to earn kicks is by visiting stores.  You open up the app as you enter the store and earn kicks just for "walking in."  Participating stores include Best Buy, Target, Walmart, and Old Navy.  After that, you can choose to go on a scanning scavenger hunt.  There is a list of products to find in the store and scan.  You receive kicks for each item you scan.  You can scan one or all of them.  On one shopping trip to Target, I earned enough kicks from walking in and scanning items to immediately redeem them for a giftcard.  I should note that there is also the option to purchase items through the app to earn more kicks – but my goal is to make money, not spend it. 
One tip: watch the lighting, because glare can cause issues with scanning the barcodes.  Also, the giftcards appear on your phone, so it needs to be scanned at the register.  Hold your phone in a shadow so that the scanning gun can read it.  Be prepared to get some weird looks from people – and just ignore them.  I've heard that sometimes people are approached by security, but this hasn't happened to me yet.  I don't see how you could get into any trouble if you just explain why you're scanning products. 
Generally speaking, every 500 kicks are worth a $2 giftcard.  It's another minimally time consuming hustle to earn a few bucks, but they all do add up.  The scanning can actually be a little bit of fun if you have a few extra minutes.  I've found that between perusing the ads and scanning different items, it feels like this app has helped me in developing a better immunity to advertising.