I aim to share recipe ideas that are simple, quick, and cheap.  Also, they must be toddler-friendly.  One favorite at our house is this yummy meal that basically cooks itself in the crockpot.  It was perfect for when we stayed at a cabin last summer, with leftovers to heat up for lunch the following day.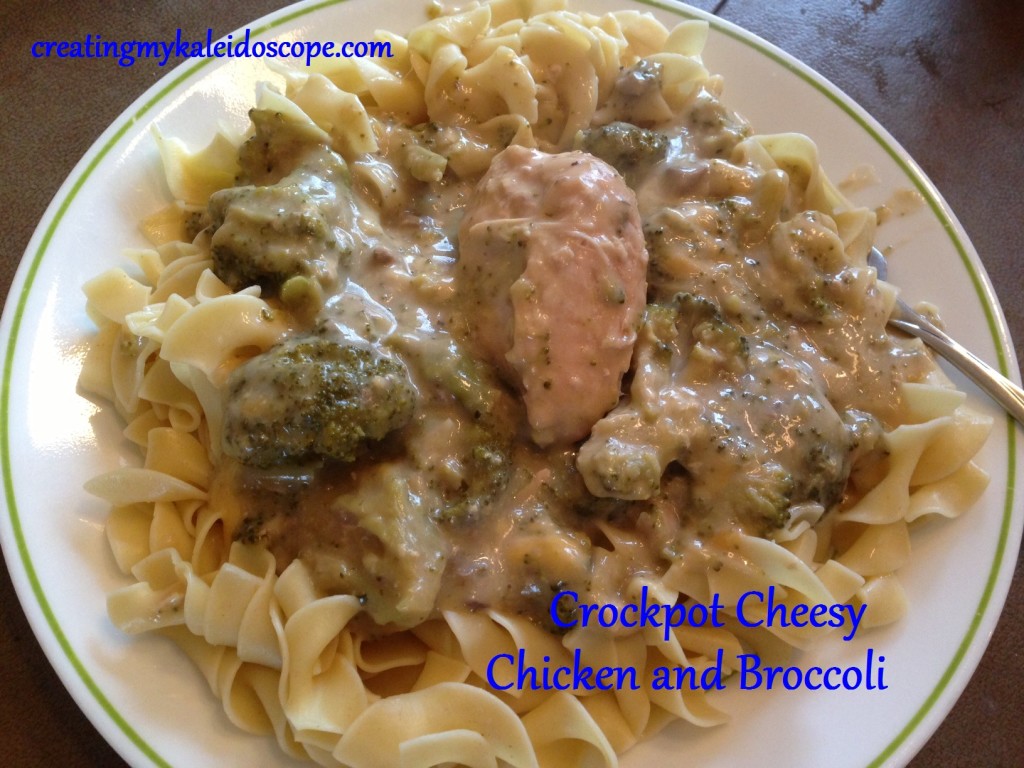 Step 1: Cut up some raw broccoli into medium-sized pieces.  Cover the bottom of your crockpot with broccoli.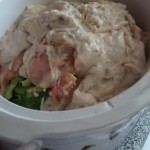 Step 2:  Add chicken breast and family-size can of Cream of Mushroom soup.
Step 3: Turn on crockpot.  Cook on low for about six hours.
Step 4:  You probably will want to serve the crockpot mixture over noodles or rice.  Go ahead and cook up one of these options.  Or, you can add pasta and some extra water to the crockpot mixture.  We did this up at the cabin, because we didn't have a stove.  It took about an hour for the noodles to cook in the crockpot.  Added bonus: only one dish to clean.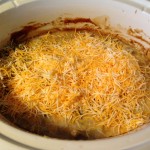 Step 5: Add one bag of shredded cheese to crockpot about twenty minutes before dinner time.
Viola!  It's nothing fancy, but super easy, yummy, and the kids love it.  This recipe was a lifesaver the other day when little Trey was being fussy.  I was able to prepare everything while taking care of two toddlers and a newborn – yay for me!  Feel free to personalize by experimenting with different vegetables, soup, or cheeses.  Let me know what you think if you try it 🙂