The hard work is paying off . . . we've started harvesting fresh vegetables from our garden.  It's a great feeling to provide your family with delicious, homegrown food without having to swipe the credit card.  The first "fruit" of our labor was some crispy green beans.  Then, in the past several days, ripe zucchinis started popping up all over the garden.  I did some research on inventive ways to use these abundant vegetables and found an awesome treat: Zucchini Chocolate Chip Brownies.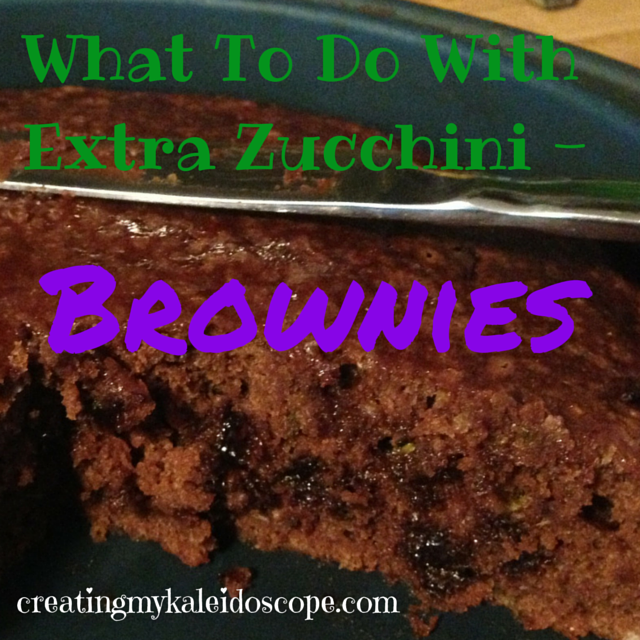 We tried preparing the zucchini a couple of ways so far.  The kids have been very reluctant to eat this vegetable, even though we've told them it is "just like a cucumber."  I decided to look for something different to do with my latest harvest.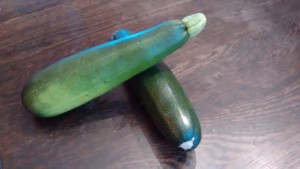 Now, I've already admitted to a serious sweet tooth, so it's no surprise that a dessert caught my eye while skimming through Pinterest.  I went with this recipe.  It took a few minutes to prepare the zucchini with a food processor (one medium zucchini yielded the two cups necessary), but otherwise baking these up was pretty easy.  I substituted baking powder for the baking soda because mine seems to have disappeared.  It may have made the brownies a little more cake-like, but they were still delicious!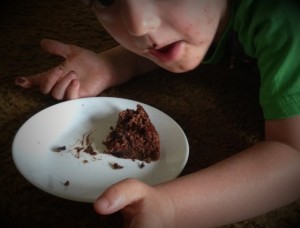 Everyone agreed that you don't even notice the zucchini in these brownies.  Goofball devoured his, even after we told him about the "secret" ingredient.  I didn't have to buy anything to make these brownies, using what was already in my garden and cupboard, so it was a frugal treat.  I know, this is not the healthiest dish.  But if we're going to have dessert anyways, why not sneak in another vegetable?