Wow.  All of a sudden it's September, I'm buried in work, Goofball started kindergarten, and the littlest ones are back at daycare.  Time may be advancing quickly, but we're doing our best to make the most of every day.  This list is my inspiration for getting started on holiday gifts.  By prepping for Christmas in advance (it's only a few months away), I can shop around for the best deals on supplies and take my time making meaningful and quality gifts for my loved ones.  Because, let's face it, you can only make so many love/chore coupon books.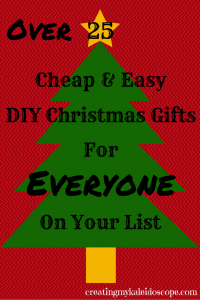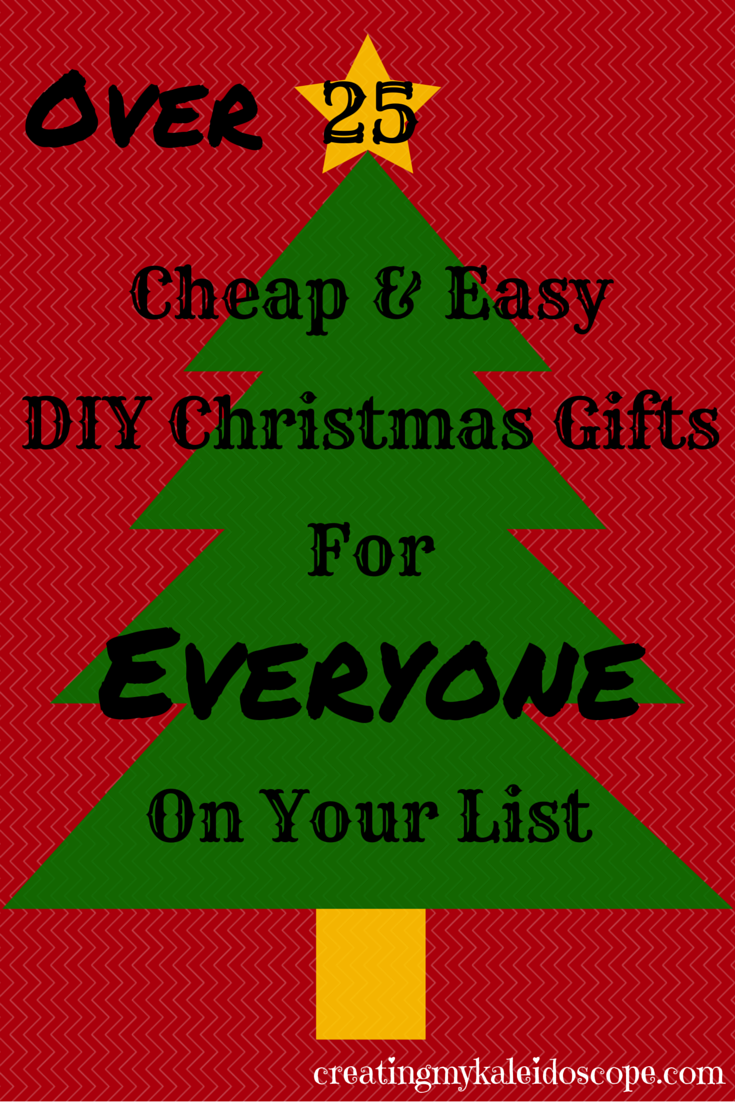 I really enjoyed crocheting a baby blanket for Trey.  I've started making a beanie for him with the leftover yarn.  It is very easy to learn how to crochet, especially with all of the tutorials and videos available online.  And there are so many things that you can crochet!  I will probably make some dish clothes for everyone people on my Christmas list.
I'm probably most excited about this present: crochet baskets.  Who couldn't use a small basket?  These awesome little baskets look super easy to make.  The best part is that they're made with t-shirt yarn.  YouTube is filled with easy-to-follow tutorials on how to make your own t-shirt yarn and crochet baskets.  My plan is to buy a bunch of t-shits from Goodwill and start cranking out these bad boys in a variety of colors and sizes.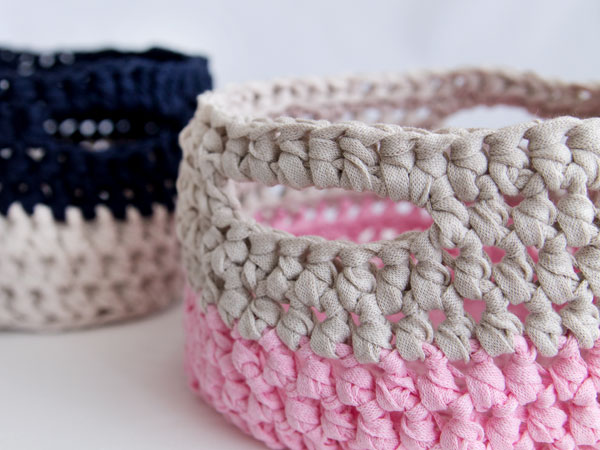 I plan on making these wood-slice ornaments for all of our family members.  We will likely add a message along the lines of "Merry Christmas 2015, from The Smith's."  I may take them a step further and try to mod podge a family picture to the other side.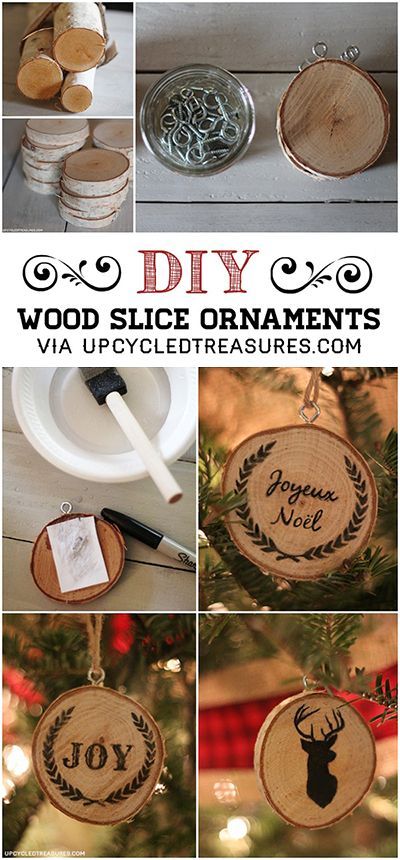 I will be making these personalized bottles of hand sanitizer for teachers and friends.  All you have to do is buy some bottles of sanitizer from the Dollar Store and print out a design to put inside of them.  Check out this recipe for homemade goo gone to save even more money.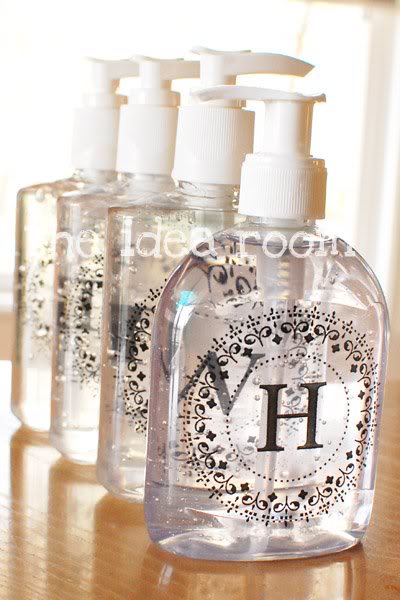 Along the same lines, you can make a soap dispenser out of a liquor bottle.  It's harder to find craft projects for guy presents, but this one does the trick.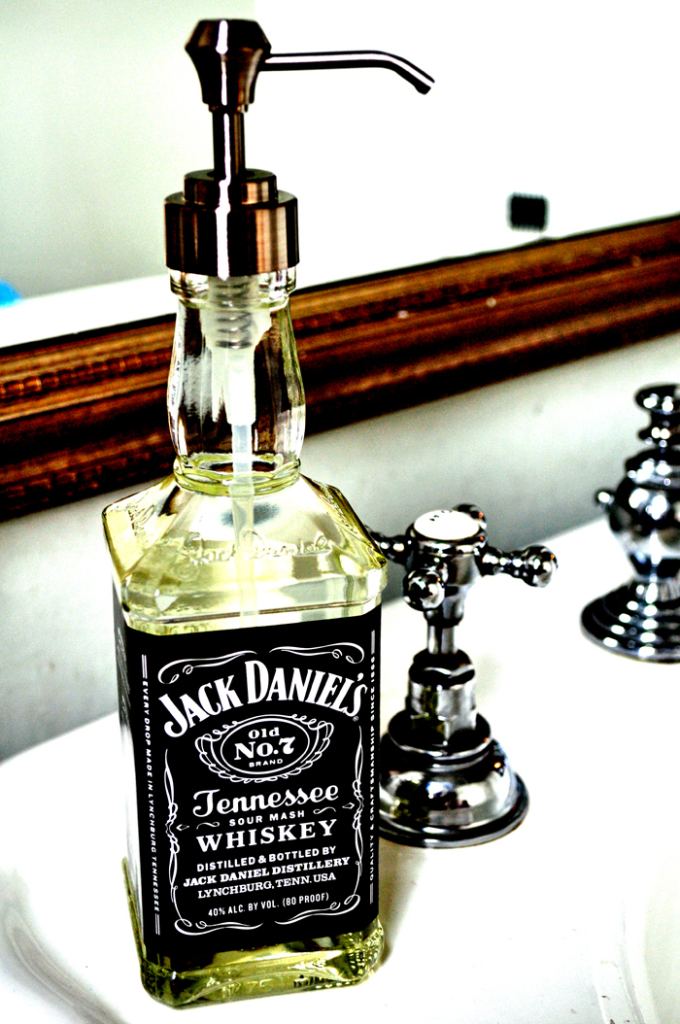 I have seen these string-art creations a number of times and they all seem to turn out really cool.  You could make shapes or words to suit the recipient.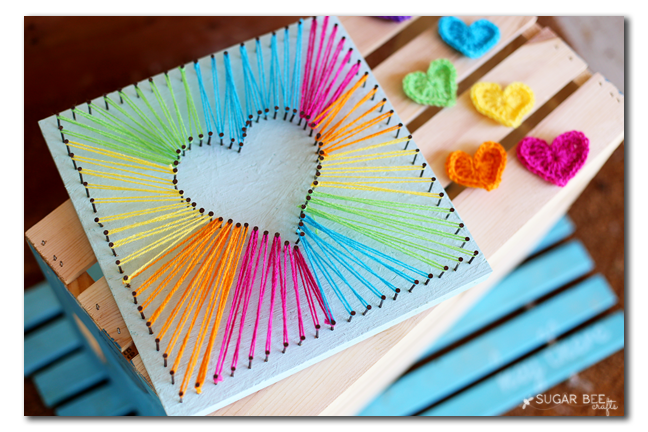 These reusable bowl covers seem like a really neat, practical gift.  You certainly could customize them by using different fabric patterns.  However, this gift looks like it may require a few sewing skills.  You could give these covers with some new bowls for an even nicer gift.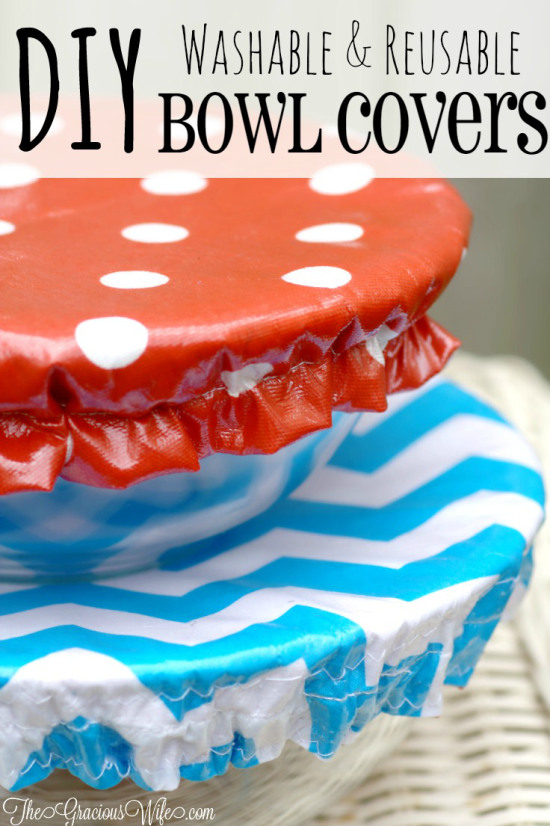 My mom has limited storage space in her kitchen.  I think something like this would be really helpful for her.  Besides, we're all usually missing the one measuring spoon that we need, right?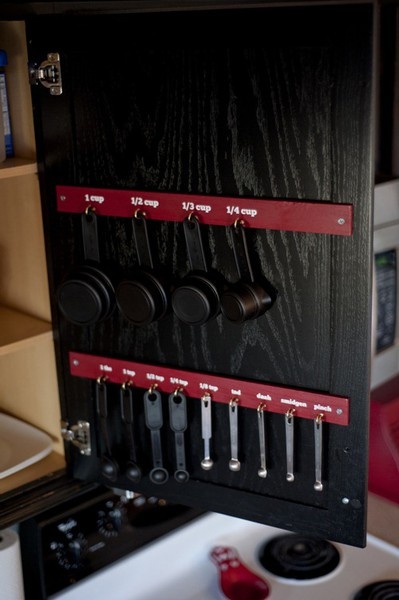 Although I haven't revealed where we live, I will tell you that it gets cold in the winter.  Hand-warmers make a great gift and it helps that these look really easy and inexpensive to make.
A chess set made with nuts and bolts would be an awesome gift for a lot of guys.  I might actually try to make this for Mr. Smith.
Candles are always a nice present, but the fancier ones can get a bit expensive.  I came across two fun ideas for candles.  The first one could easily be used to embellish cheap candles.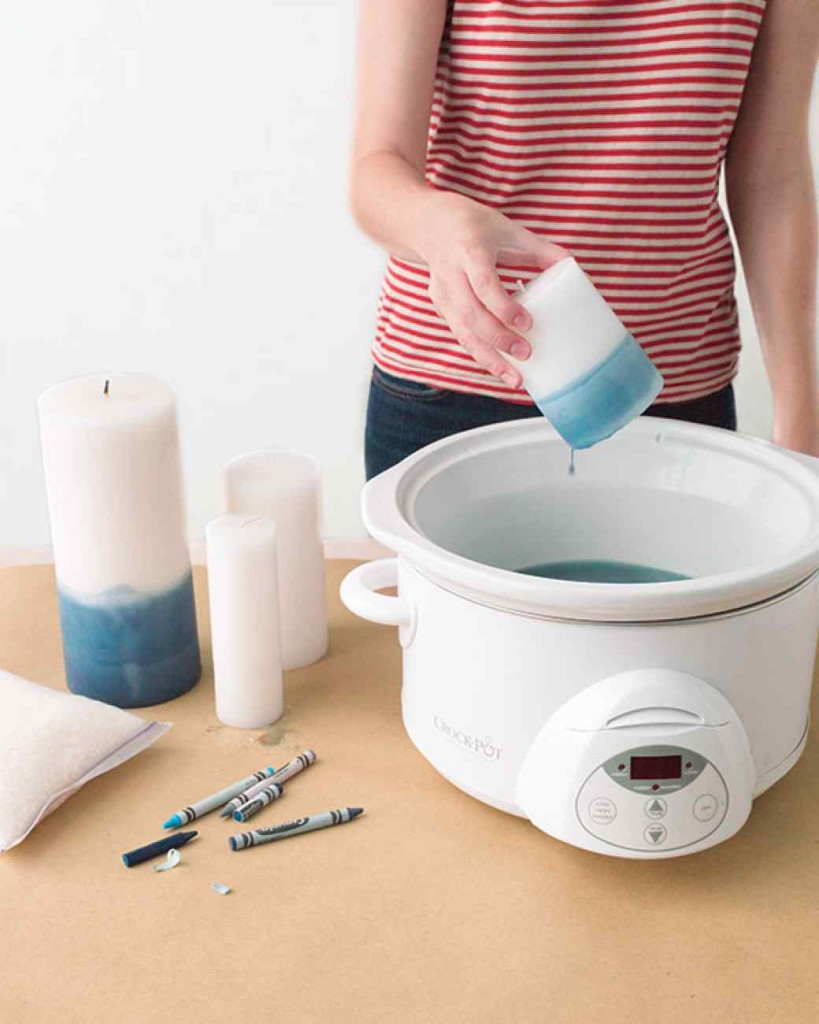 Another cute idea is to make candles in teacups.  You could probably pick up the cups for cheap at Goodwill.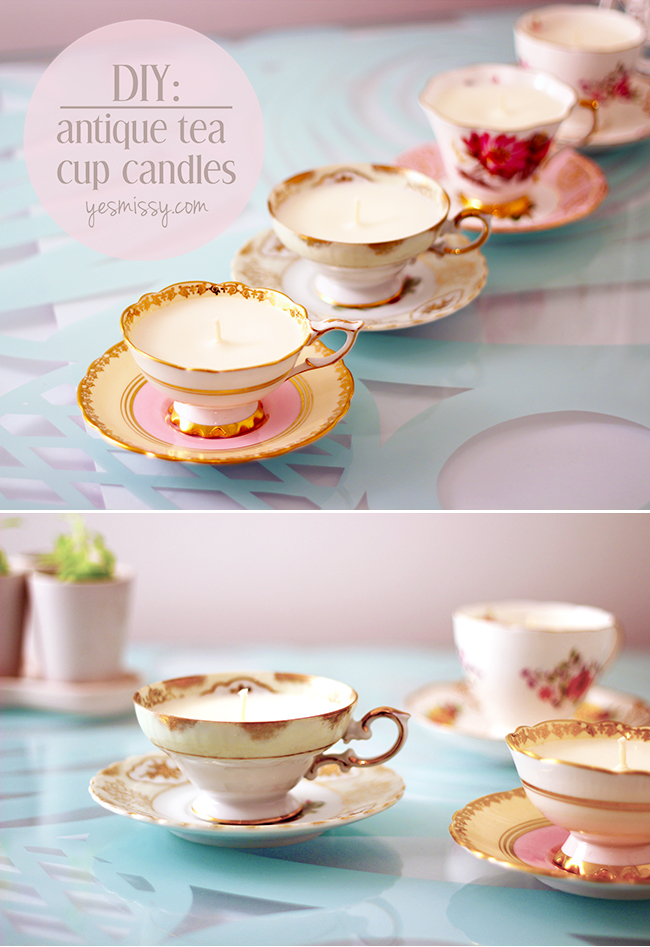 I have a family member who loves Scrabble.  Apparently, you can buy bags of Scrabble letters (here) and use them for a variety of cool gifts from framed art to coasters.  Now, I just have to think up some cool word combinations.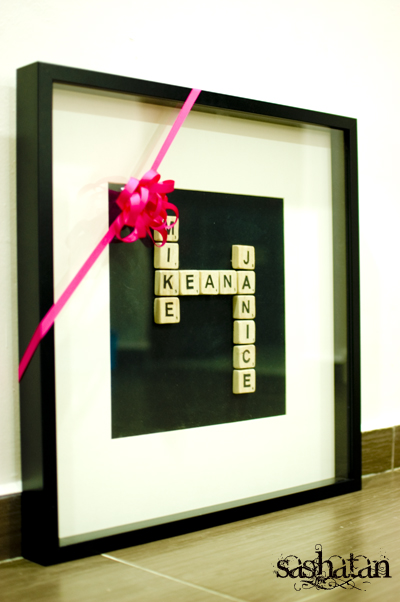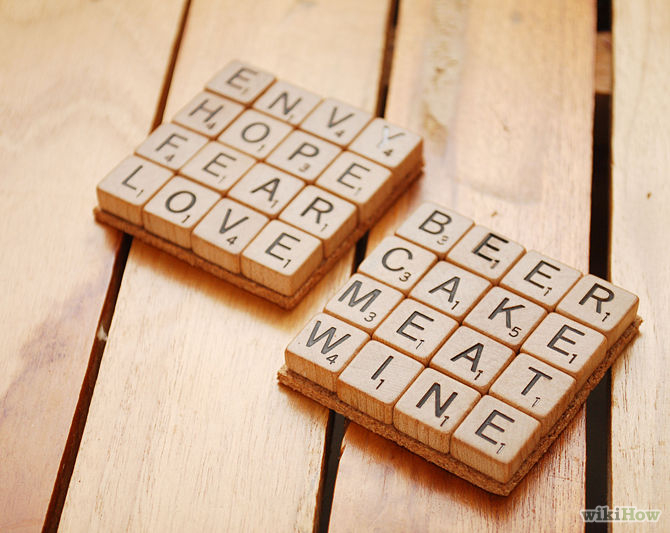 I love to upcycle old clothing.  This pouf is a great way to use an old sweater.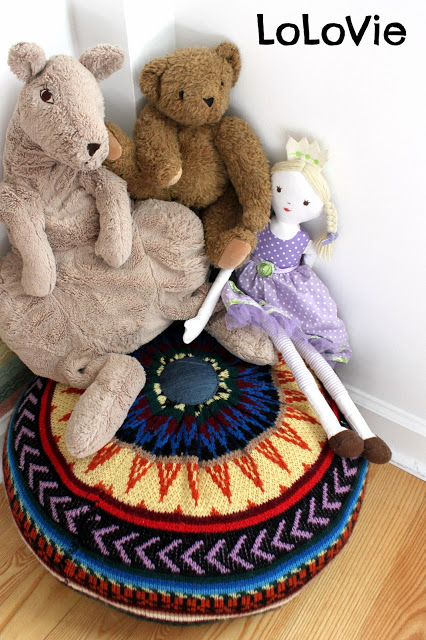 These glass cups are a great gift for anyone who likes a certain type of beer.  And as part of the DIY process, you get to play with fire!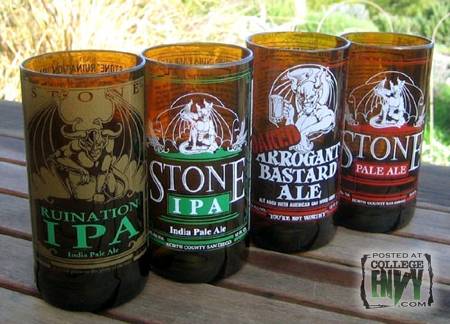 These tiny gifts made out of wine corks are so cute and succulents are very popular right now.
Pictures seem to live on electronic devices these days.  I think that most people would love a small collection of photographs arranged as a decorative wreath.  No need to tell them that you picked up the frames at the Dollar Store.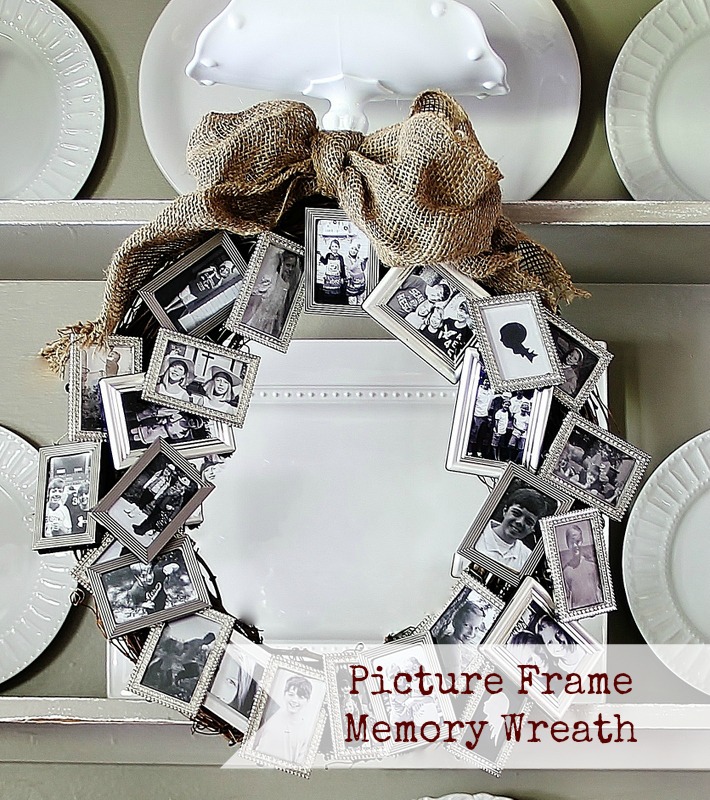 Fancy homemade syrups are the perfect gift for coffee lovers.  Not only is the syrup cheap, but this blogger used bottles from the Dollar Store for packaging.
You can make some beautiful décor items with vinyl letters from the Dollar Store.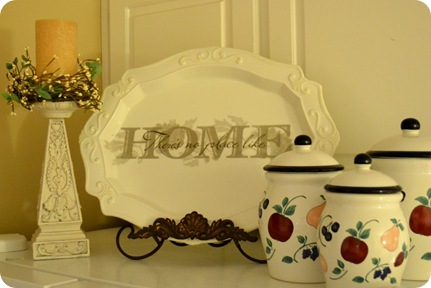 I used to love making friendship bracelets – along with boondoggles – when I was younger.  These bracelets are nice, but using black thread along with some gold or neon colors would make really trendy bracelets.
DIY Christmas presents for kids can be tricky.  They tend to want the popular, advertised toys.  But I think they would have a lot of fun with these somewhat-retro stick horses.  You could even make girly ones with pretty fabrics and/or accessories.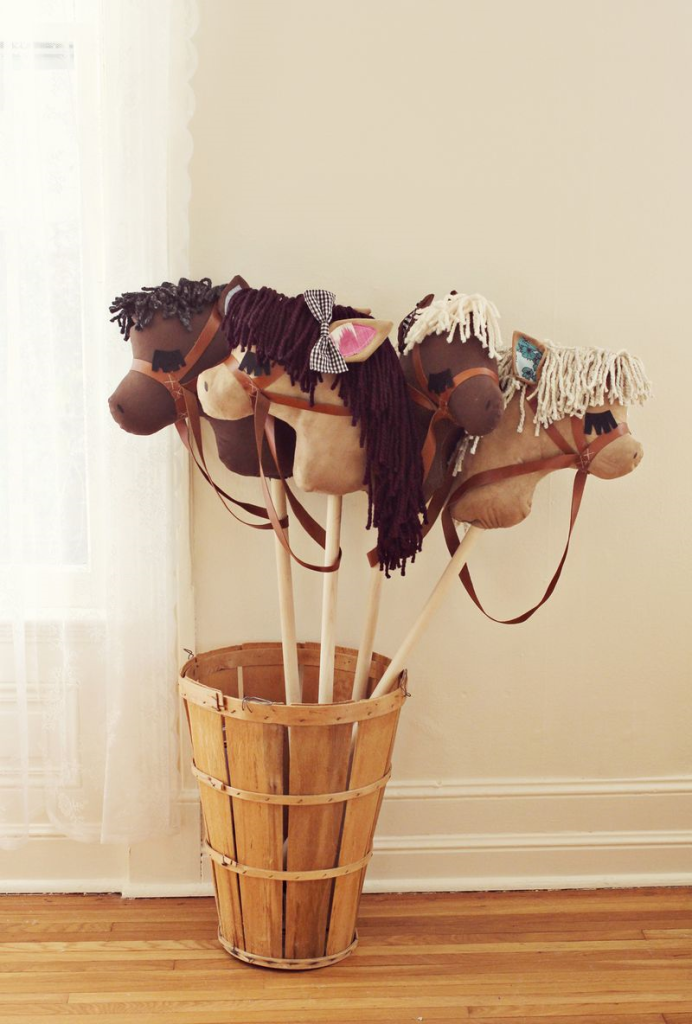 This Bath Caddy is awesome, especially if you can really make it for less than $5!  I think we need to experiment with this DIY gift and make one for me first.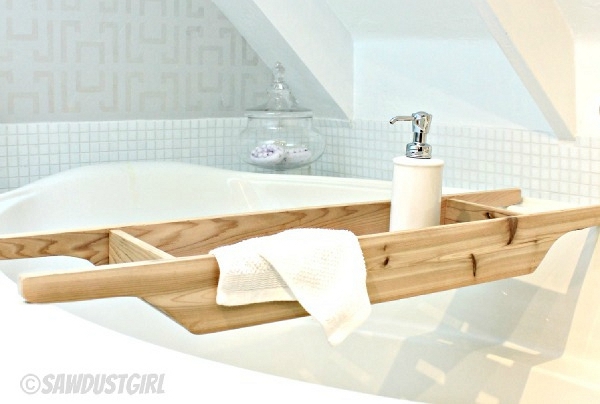 To complete this list, here are the DIY Christmas presemts that I made last year.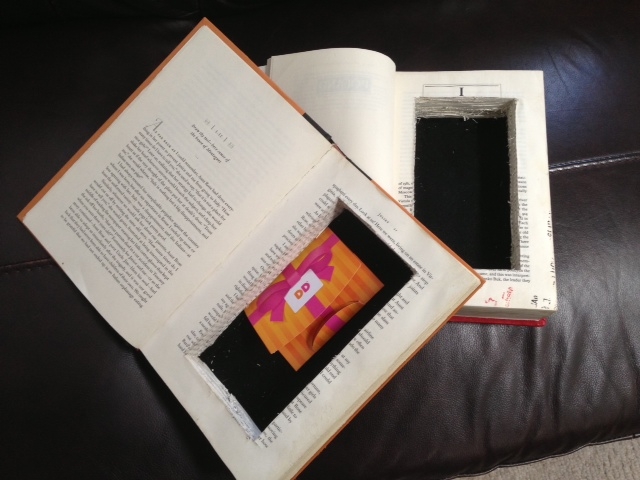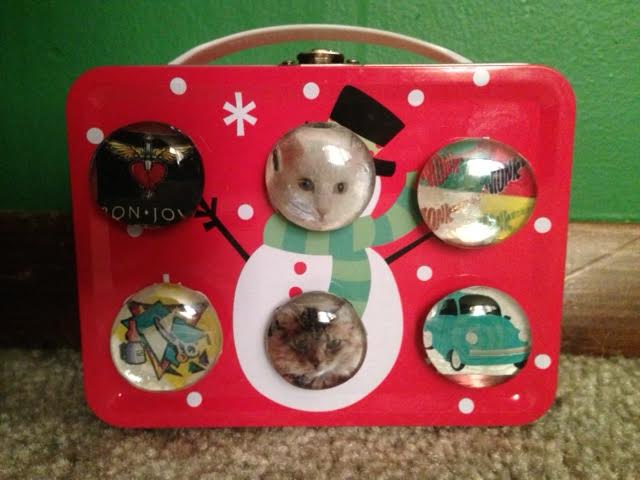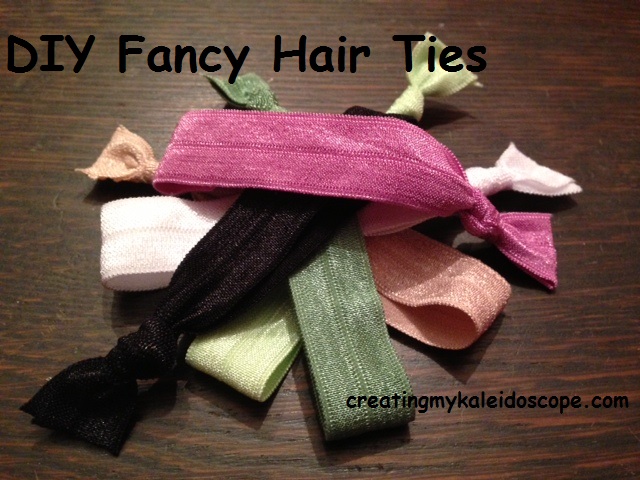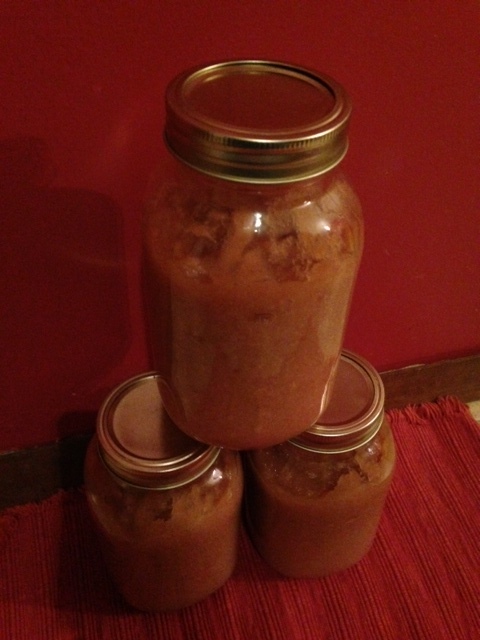 I hope that this list provides some inspiration.  As for me, it's time to get started!