I heard today that Olive Garden in New York City is charging $400 a person on New Year's Eve.  Holiday parties can get expensive, but that is just ridiculous!  We were invited to spend the evening with a few other families in our neighborhood.  It will be a potluck style gathering, with everyone bringing some snacks and drinks.  I put together this list of ideas of appetizers that would be perfect for any such gathering.  They are all inexpensive and easy to make, because we're not willing to spend hours in the kitchen on a perfect Pinterest-inspired creation.  We have better things to do with our time and money than trying to gain admiration from neighbors.  But I digress – we still need to find something yummy to contribute towards the collection of snacks for the night.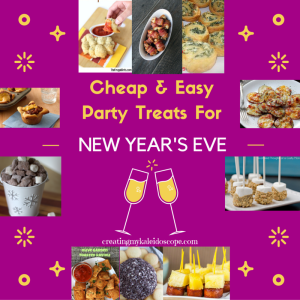 Also, feel free to check out my list of cheap and easy cookout ideas for the Fourth of July.  The recipes involving fresh vegetables might be a little more expensive during this time of the year, but there are some other options that could work for New Year's Eve. 
Spinach Pinwheels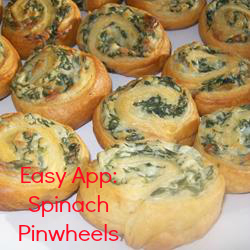 ---
Hot Chocolate Puppy Chow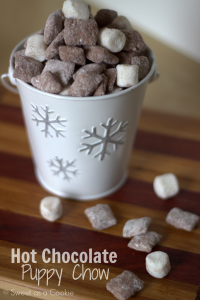 ---
Deviled Eggs
SUPER cheap and lots of different ways to change up the standard recipe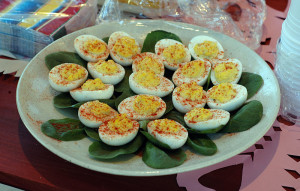 ---
Bacon Roll-Ups
---
Sausage and Pineapple Bites
---
Crockpot Garlic Parmesan Pull-Apart Bread
---
S'mores on a Stick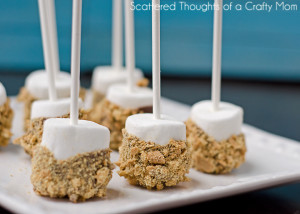 ---
Sweet and Salty Roasted Chickpeas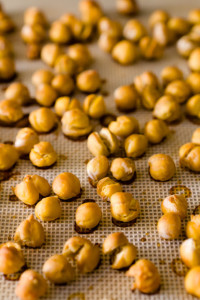 ---
Toasted Ravioli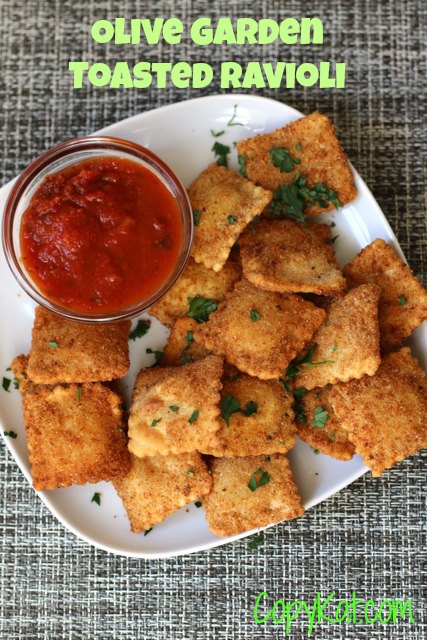 ---
Sloppy Joe Crescent Cups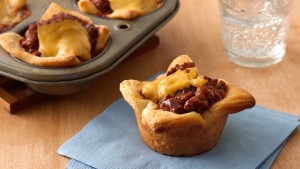 ---
Loaded Baked Potato Rounds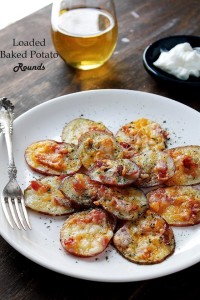 ---
Cannoli Cheeseball
This looks amazing!
---
Mini Corn Dog Muffins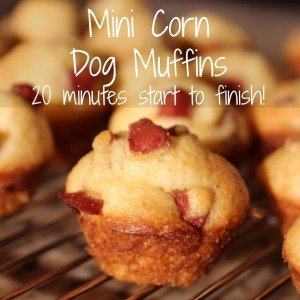 ---
I should definitely be able to use something on this list for the upcoming party.  We're lucky to have frugal options that allow us to enjoy the celebration with our children, and without spending much money or even having to drive anywhere.
Happy New Year!  Be safe and best wishes to all of you for good fortune in the coming year.