We are always on the lookout for free, fun activities for the kids.  They seem to have the most fun playing outside with sticks, dirt, water, and rocks – all free!  It's still a bit chilly to be spending too much time outdoors.  I was really excited to find out that Home Depot does free building workshops with kids.  Mr. Smith and Goofball went to one recently and had a lot of fun.  It's just another example of how you don't need to spend money on admission fees in order to entertain your children.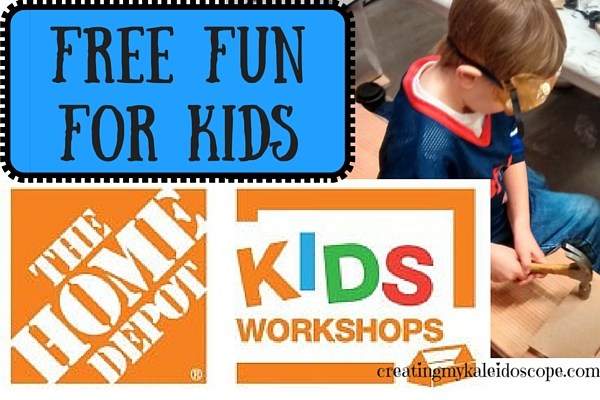 The only real requirement is that the child is at least five years old and you have to pre-register online.  Home Depot provides all of the supplies and instructions.  Goofball even received a little orange apron, a certificate, and a pin for completing the project.  They have a different pin for each workshop, so you can collect them all on your apron.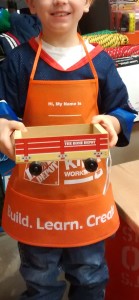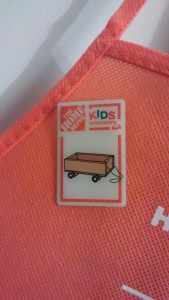 The boys built a small wagon together.  Gooball wore safety goggles while sanding, gluing, and hammering.  There was a painting station, but the boys preferred the natural look (and Mr. Smith was a little worried about transporting a wagon with wet paint back home).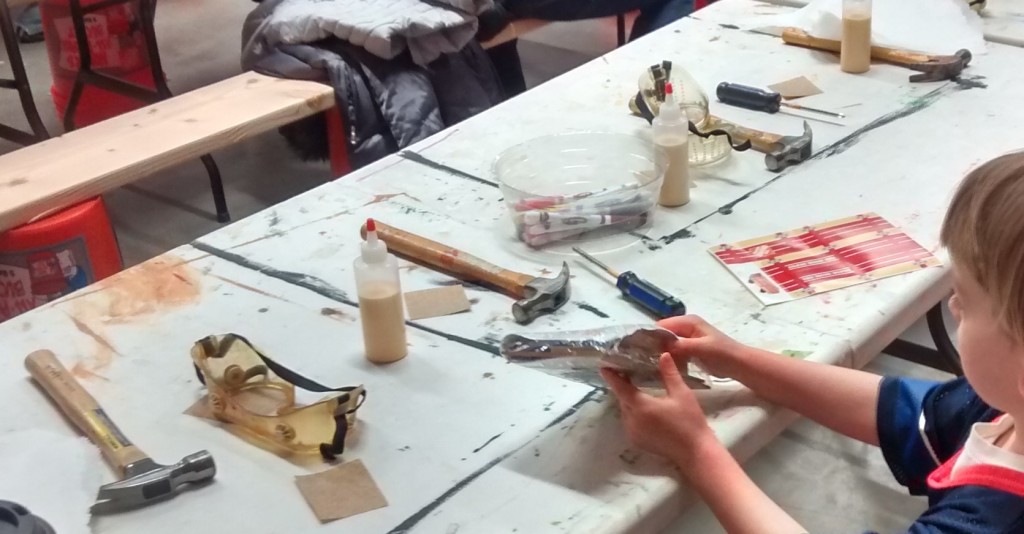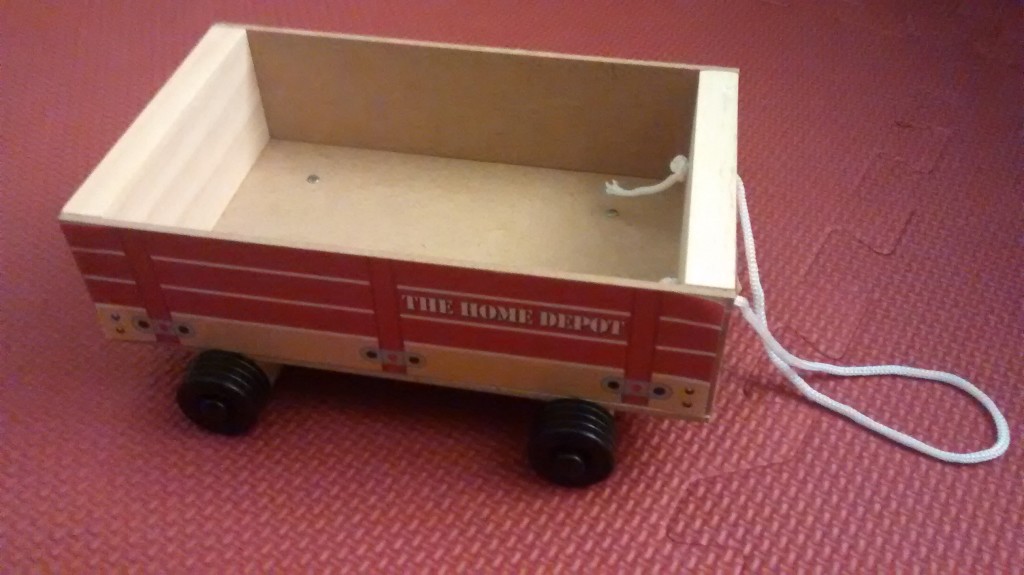 Mr. Smith did have one sore finger from a mis-aimed swing of the hammer, but said he enjoyed the opportunity to spend some one-on-one time with Goofball.  I started to type that it was nice for them to have some "boy time" together, but realized that Tornado would probably enjoy these workshops too, once she's old enough.  They are on Saturday mornings and take a couple of hours.  The next one is coming up on April 2, 2016 and the project is a butterfly house.  Mr. Smith and Goofball are already registered 🙂
We have plans to attend some free Easter egg hunts this weekend.  Do you have any fun, frugal plans?