Whatever the reason why you need more money, there may come a point where it feels like you have exhausted all your resources. So, you've budgeted like a professional, you may be working more than one job, and you've learned to live a frugal lifestyle.  Are there any other options?  As we work hard to hasten our journey to financial semi-independence, I'm always looking for new ways to increase our income. I've found that taking stock of, and exploiting to their fullest, all of our resources is a good approach.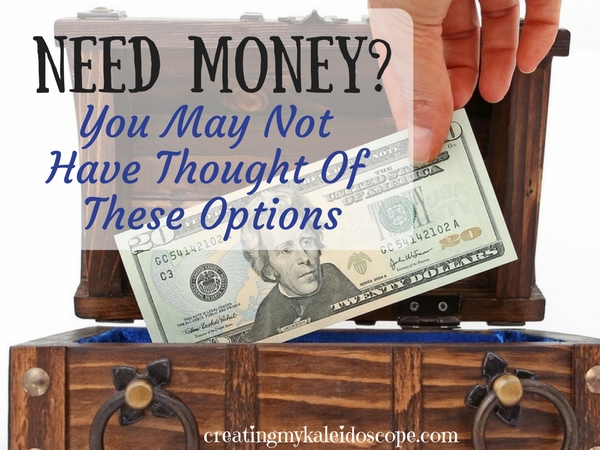 Your Time
The most obvious point to start off with is using whatever spare time you can find to earn a bit of extra cash. If you have the internet or a smartphone, there are limitless opportunities for adding a few additional streams of income.  If you have a talent for writing or taking photographs, you might even be able to make a business out of it.  Otherwise, there are things like survey sites that can sometimes offer cash or gift cards.  Any one of these options can help you end up with a little bit more at the end of the day.
These are the ways that I use the internet to make money, instead of wasting time playing games:  
Side Hustling 101: Why You Need To Start A Blog TODAY!
Perk: The Easiest Money-Making App
Another Side Hustle: Clicking For Pennies on instaGC
Your Stuff
The stuff you own is worth money.  You might have considered hosting a garage sale or taking your clothes to a consignment store.  However, you'll get the highest return for your stuff if you take some time to find the best places to sell different types of items.  Every different type of product has an individual market.  The best way to earn money from your stuff is to find that market.  Spend a little time to find sites specific to the different kind of products you're looking to sell.
Related: Tips For Getting Started With Selling Your Stuff On eBay
Your Money
Speaking of selling, you don't necessarily have to own stuff to start selling.  Buying and reselling items online is a bit of an art, whether it's clothes or books.  I've never ventured into things like Amazon FBA selling, but there are lots of people who are making decent money from this side hustle.  The concept is pretty simple: buy low and sell high. For most buying-and-selling endeavors, the gains for each sale are very small.  But if you can repeat it enough, those gains can compound and grow into a nice revenue stream.
Your Home
Personal finance bloggers often debate whether it's better to own or rent the shelter that you call home.  If you do own a home, it can be used as a tool for earning extra money.  Consider renting out space either for tenants, storage, or even temporary stays for travelers through sites like Airbnb.  You can also look at using your home as a line of credit when it comes to things like online evolution money loans.  A secured loan might be your only option if you really need some cash, but you've already side-hustled as much as possible, you can't bear selling any more of your possessions, and bad credit has you declined everywhere else.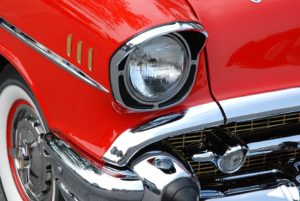 Your Car
Your can can also be a useful tool for making money.  You can make some extra money by working as a deliveryman or by spending a few minutes of your spare time giving rides through apps like the Uber.  Of course, there are wear and tear costs to consider as well as the gas expense.  These costs need to be considered, but if there are plenty opportunities out there that involve getting paid to drive around town.  
One of the most important lessons that I've learned on this journey is that there are always other options.  Be resourceful.  Think outside the box.  With a bit of ingenuity and perseverance, you can find money pretty much everywhere.
---
I hope everyone has a great weekend!  Check back next week for ways to keep kids entertained in Bar Harbor, Maine for little to no money.