As the weather is changing, so do the types of meals that we prepare. This "Goulash" is another one of our family favorites.  Yes, I know that traditional goulash is more of a soup or stew, but that's just the name we adopted for this dish.  There are usually leftovers to enjoy the next day, when it tends to taste even yummier.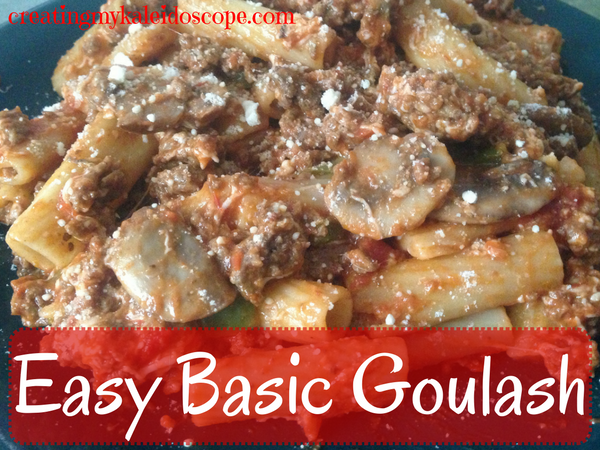 The ingredients are somewhat flexible, but we use mushrooms, green peppers, ground beef, tomato sauce, mozzarella cheese, and some type of pasta like ziti or spirals.  We save money by using tomatoes from our garden that have been stored as sauce and grow our own green peppers.
Tip: Buy the bulk packs of ground beef and freeze portions to cut down on the price per pound.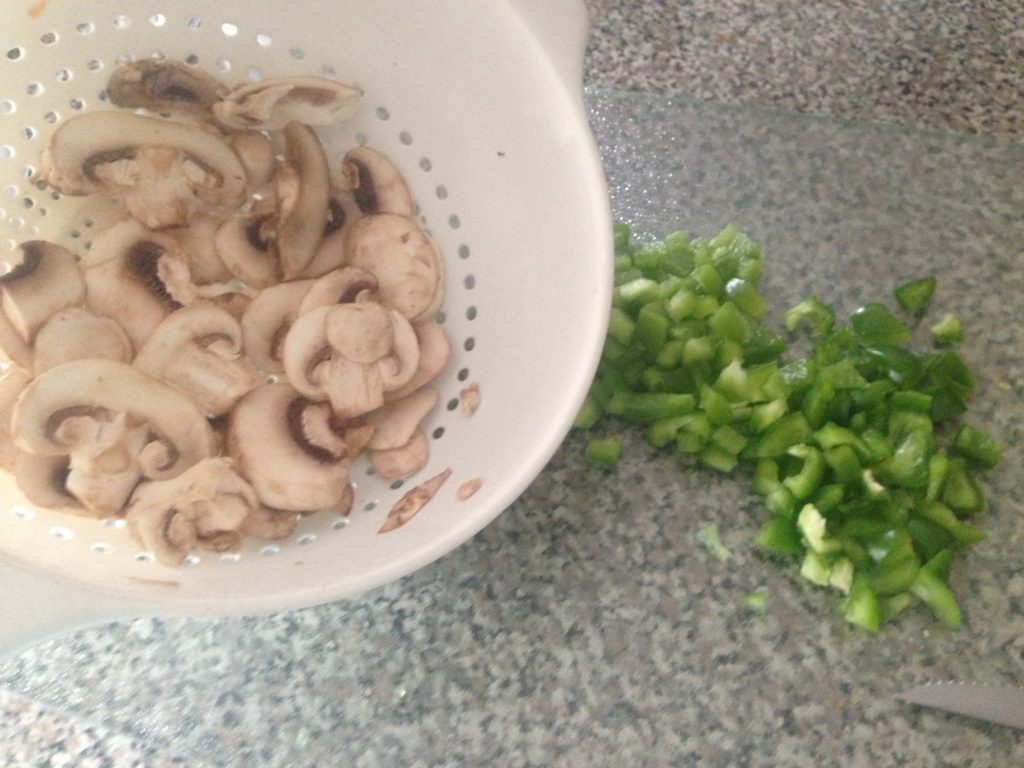 Step 1: Chop up some fresh veggies.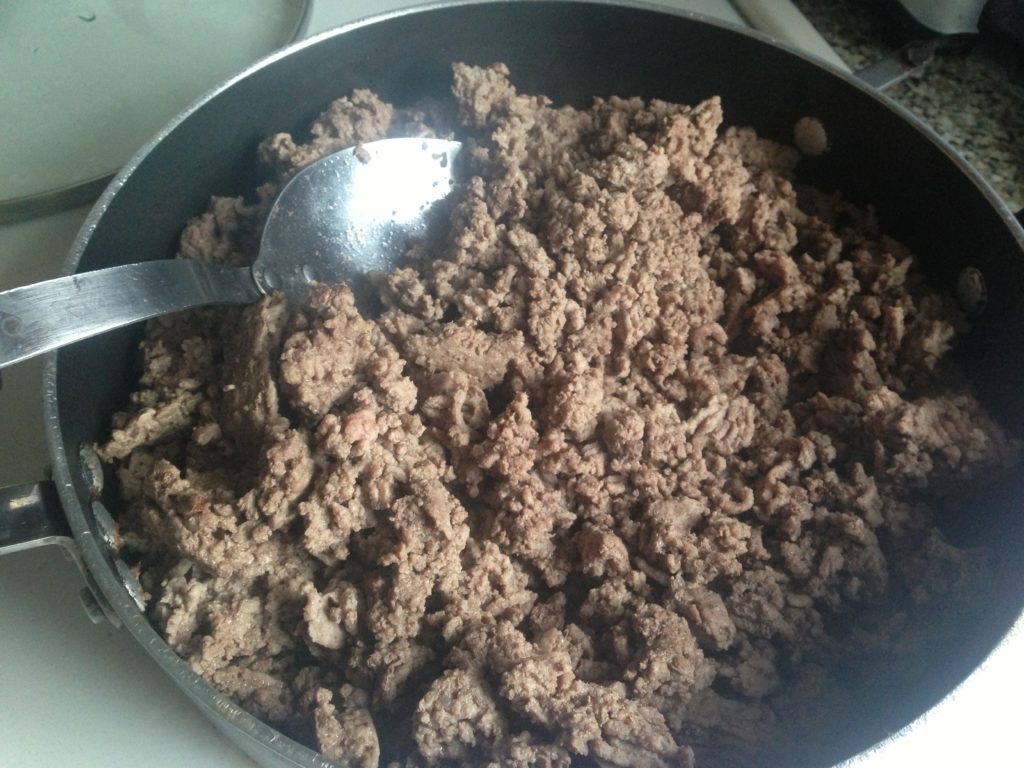 Step 2: Brown your ground beef, while boiling water for your pasta.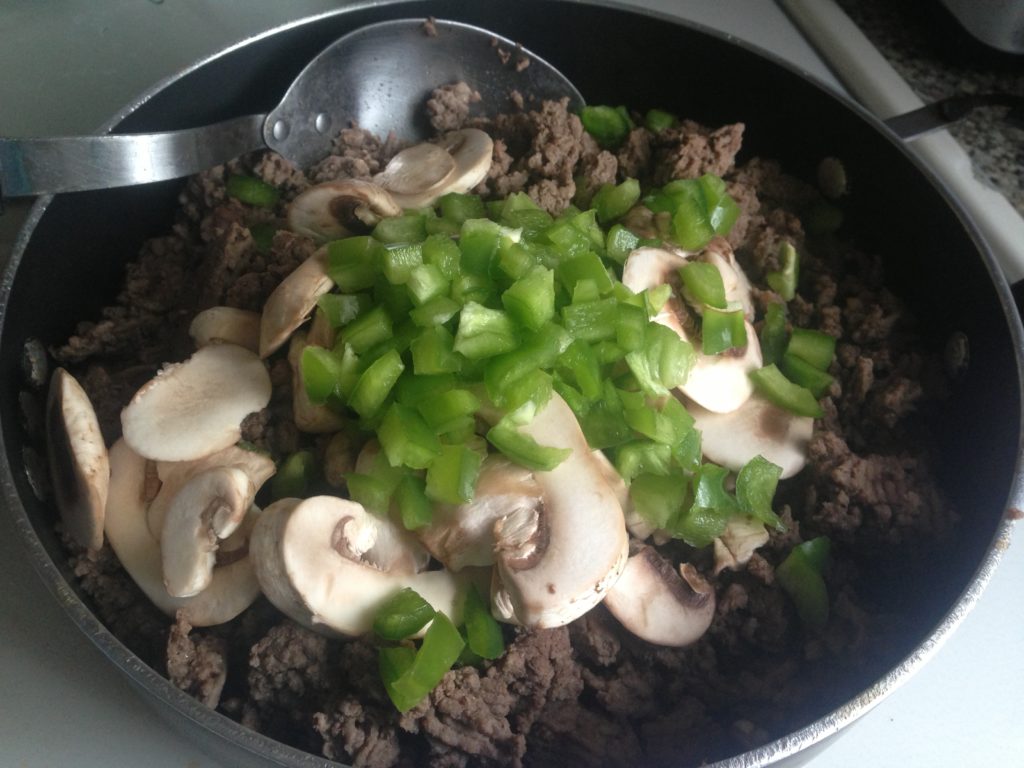 Step 3: Add veggies to drained beef, while cooking noodles.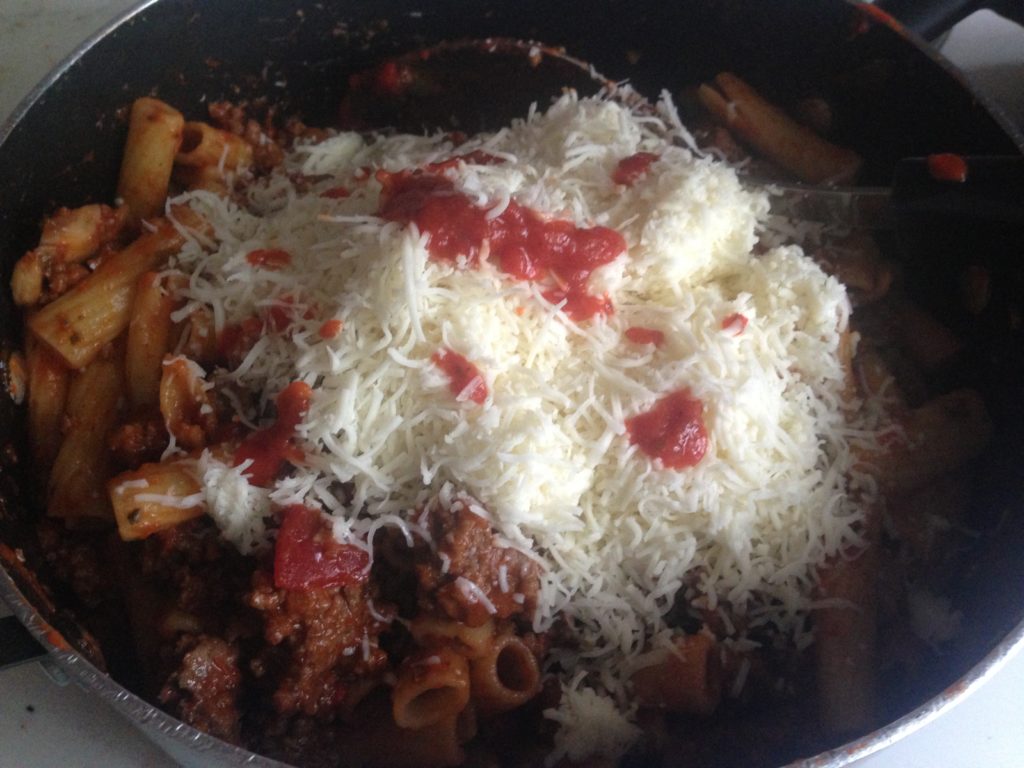 Step 4: Add everything together with some tomato sauce and a bag of mozzarella cheese.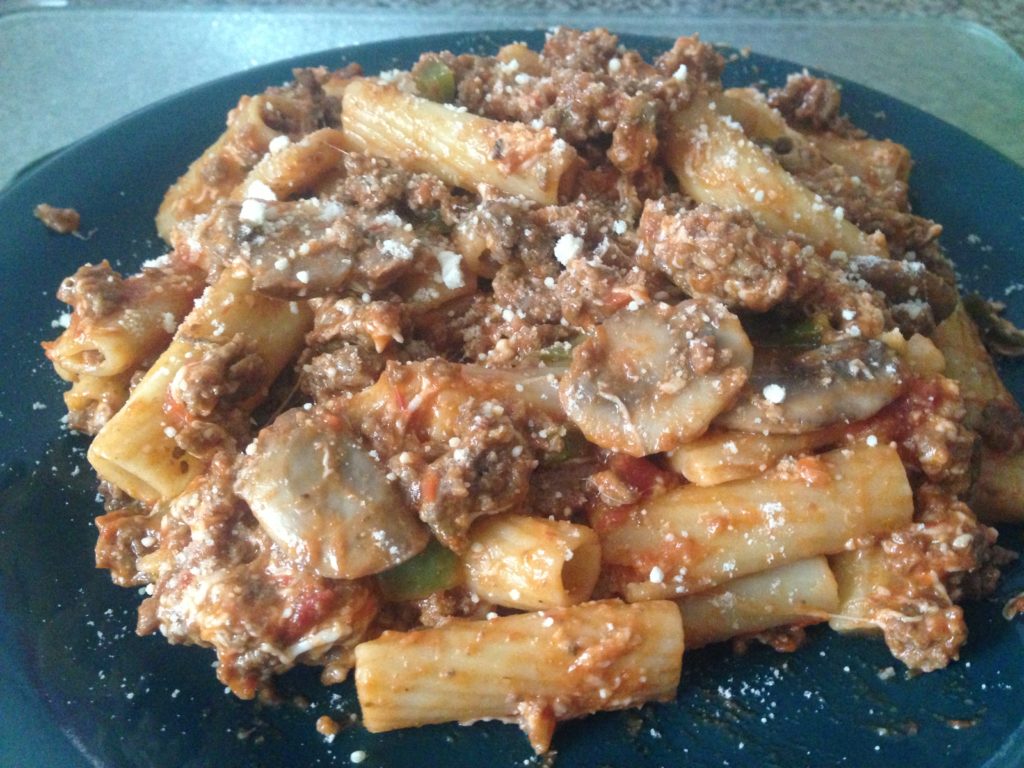 Step 5: Enjoy!  And, feel free to add some Parmesan cheese if you want.
Everyone in our family really enjoys this recipe and it tastes great on a chilly fall day.  We like these simple recipes that don't cost much money or involve too many steps.  We're not really a kale or quinoa-type family.  Our typical meals include lots of fruits and vegetables, along with something like an Italian Chicken Salad sandwich with homemade bread.  Parents, do yourself a favor and stop worrying about running to Pinterest for fancy meals.  You have enough on your plate.  Instead, figure out the basics that are healthy, easy to prepare, and make everyone happy.  Save the complicated recipes for special occasions, unless you actually enjoy cooking.
I hope that everyone liked this meal idea as a different way to start the week on Creating My Kaleidoscope.  You can look forward to a money-related guest post on Wednesday, I should have a crochet post for you on Friday, and Mr. Smith is working on an EPIC, DIY wood stove cleaning and refurbishing post for your enjoyment.
Is there anything specific you would like to see in upcoming posts?
Have a great week!