I discovered crochet almost two years ago.  I was pregnant with my youngest and looking for a new baby blanket.  We had been gifted with crocheted blankets for the first two.  They were perfect because of the big holes, which made me less nervous about them covering up their faces and suffocating.  I checked out Etsy, but they seemed rather expensive and we're working so hard to pay off debt.  In watching a couple tutorials on YouTube, I decided to make a baby blanket my DIY Nesting Project.  This pattern for my very first crochet project is super simple and I've now used it several times.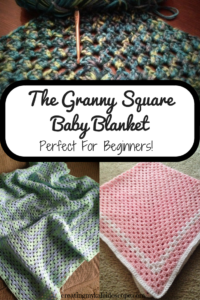 The blanket is basically a giant granny square.  I watched this YouTube tutorial and just continued for rounds and rounds until the blanket was big enough.  I ended up adding a darker color border, but still just using the basic pattern.  You make small squares with three double crochet, chain one, and repeat.  You do three double crochet, chain three, three double crochet in the corner spaces. That's really about it!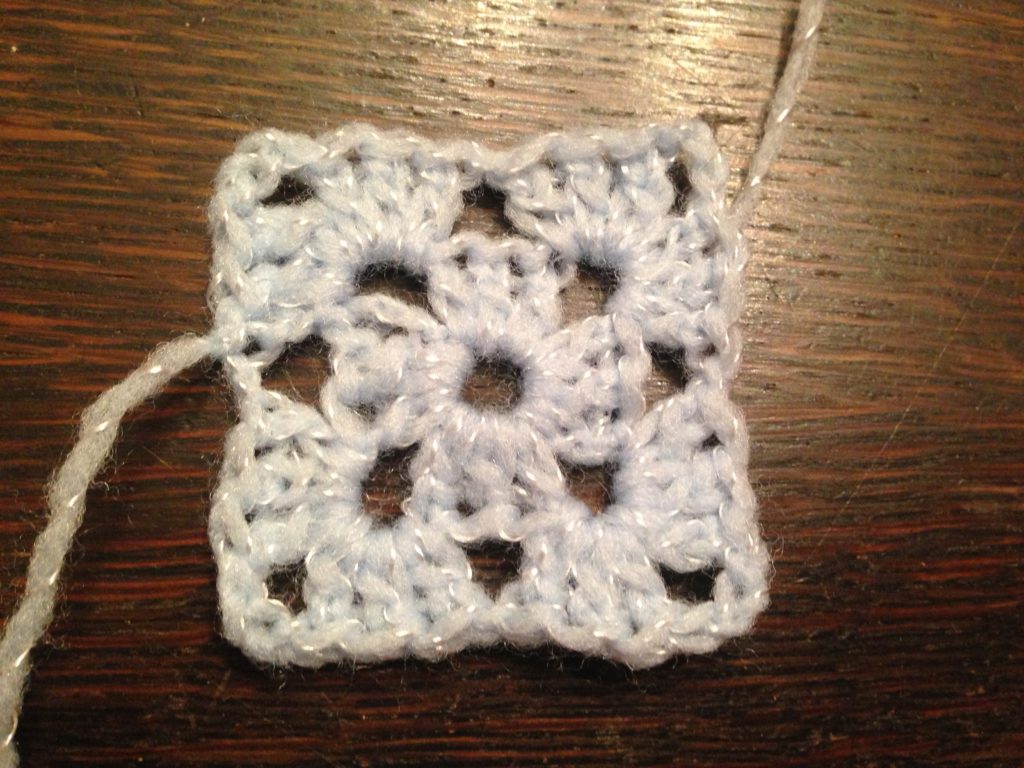 For my most-recent blanket, I tried alternating two different colors.  I did two rounds of baby blue, followed by two rounds of light green, and so on.
The only difference between the rounds is how to start a new one.  The way you do that alternates with each round.  You either start by chaining three (as your first double crochet).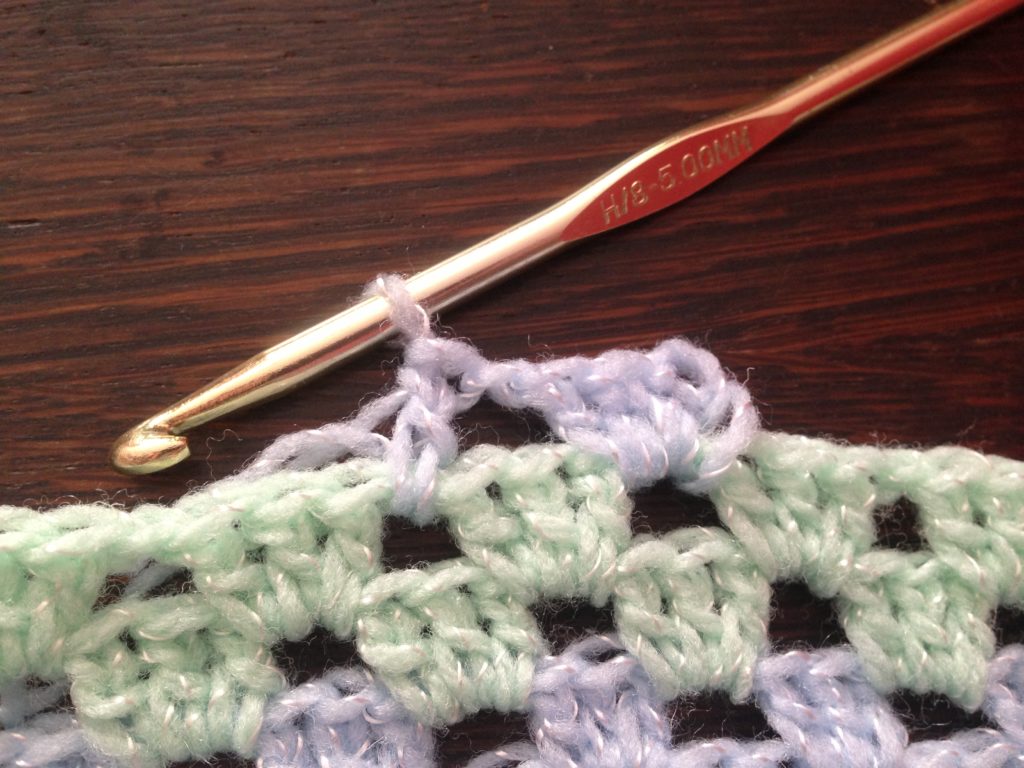 Or, you chain four, which becomes the last double crochet and the chain one, once you get to the end.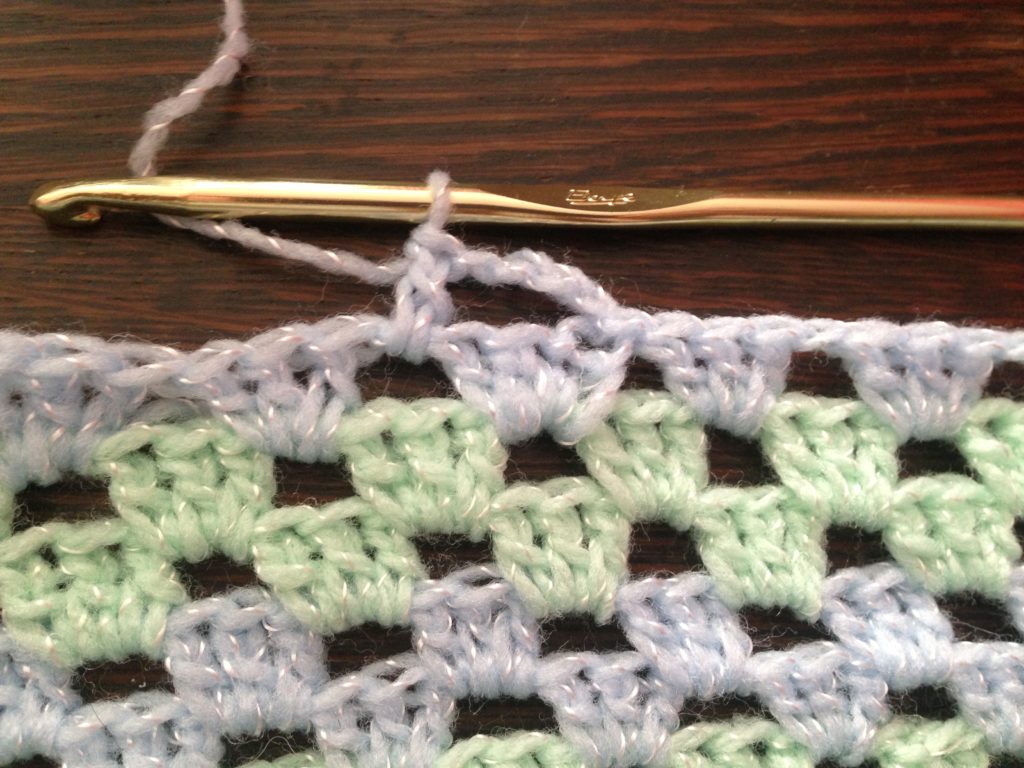 This is the finished product right now.  I may go back and add a border to it.  Any suggestions are very welcome.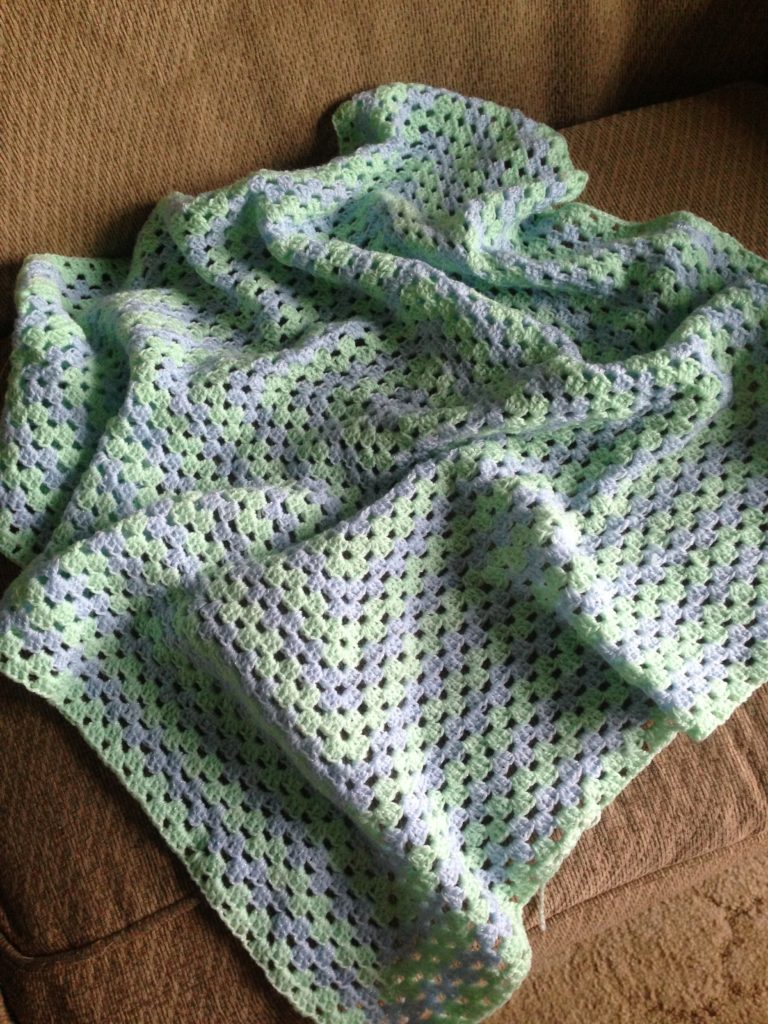 I also used this pattern to make a baby blanket for a dear friend who is expecting a little girl any day now. For her blanket, I used a light pink yarn, with white stripe and border.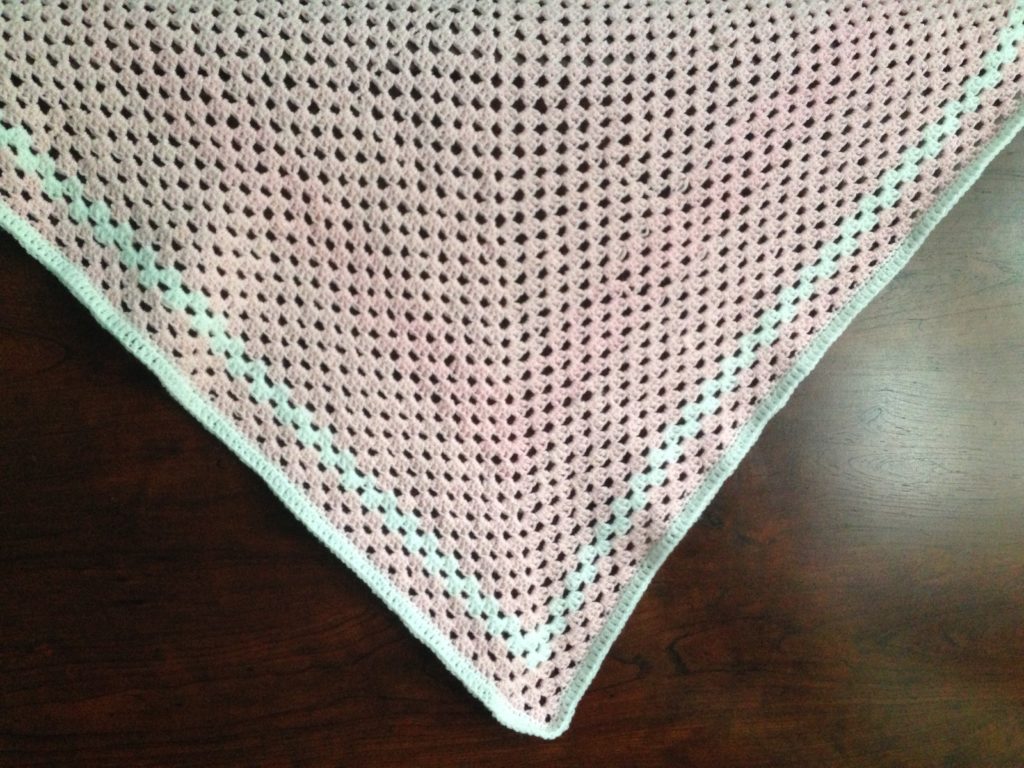 The border for her blanket was just a simple double crochet all the way around.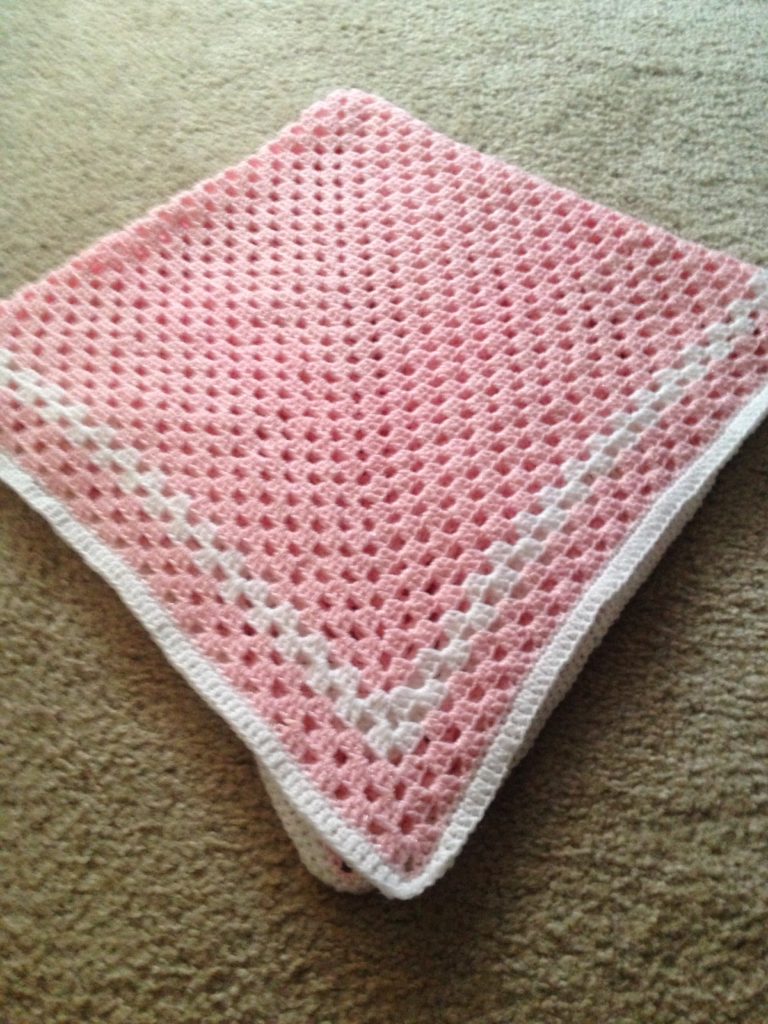 Crochet is such a great hobby. I find it relaxing and, at the same time, feel productive because of the creations made while watching television or riding in the car.  I've been spending time making a variety of items for a craft sale coming up in November.  My hope is that I can put the profits toward Christmas expenses, although I certainly plan to do a number of DIY presents again this year and even crochet a few gifts too.
If you're new to crochet, this blanket is a great first project.  Please share the finished project or feel free to contact me if you need any help.