Things have been pretty busy lately, maybe a little too busy.  However, I wanted to give everyone a quick update on the Smith family's fall adventures.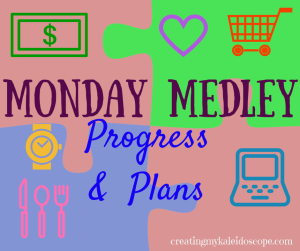 Work, Work, Work
Let's get the boring stuff out of the way first.  My day job has been pretty demanding lately, and as depressing and unfulfilling as ever.  However, it is a means to the end, and my family depends on me as the breadwinner.  While I will continue to hustle to maybe move up the date of our semi-retirement, the day job is a necessity for the time being.  At the same time, I seem to be receiving more and more offers for freelance writing work.  It's hard to say no to these opportunities to make extra money to pay off debt (which is steadily decreasing).  I'm also trying to find time to crochet things to sell at the craft fair coming up in November.  Honestly, I should probably find some time to relax, because it kind of feels like I'm on the verge of a burnout.
Apples, Apples, Apples
Two years ago we found a great apple orchard, which was really just some trees gone wild in someone's backyard. The nice thing is that the owner allows us to pick tons of apples for a very low price. We had a fun day filling up buckets of the fruit.  As we did last time, we then went to work slicing and dicing the apples to make jars of applesauce to last us for a year or two.  At last count, we had 15 quarts jarred, as well as a couple of smaller containers, and there are still more apples!  Tip: use brown sugar and cinnamon to make "Apple Pie Applesauce."
Related Post: Frugal Family Activity That Keeps On Giving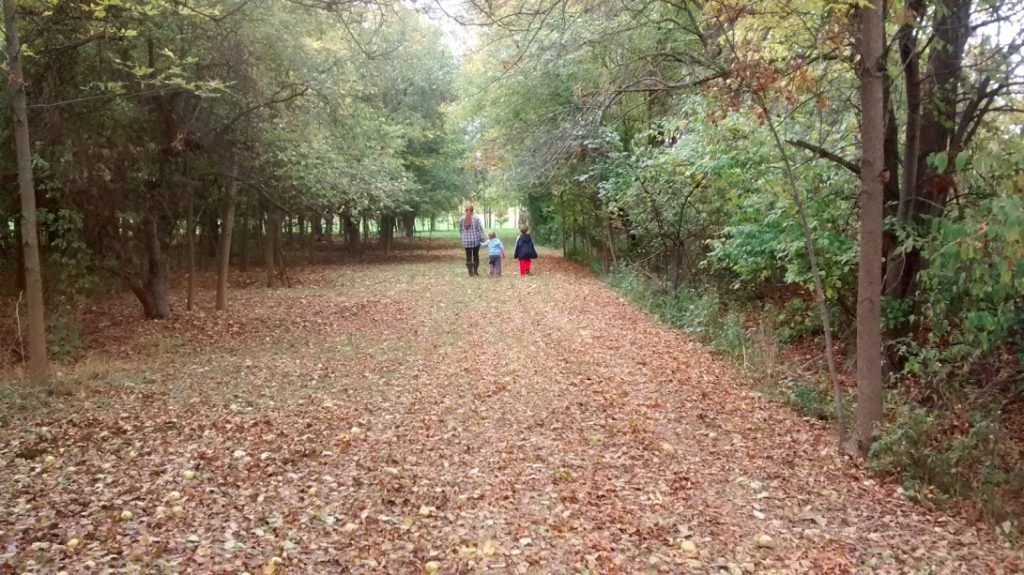 Halloween
Goofball and Tornado wore DIY Dinosaur costumes last year.  I remember finishing them up just before heading out to trick or treat (hopeless procrastinator).  Fortunately, I can say that we are already good to go for Halloween – and it's still a week away!  Goofball is being Owen from Jurassic World. He's obsessed with the movie. I found him a fairly inexpensive costume on Amazon. Tornado wanted to be a blue and green butterfly. I found wings for her on eBay that were pretty cheap and made a tulle tutu.  We decided to dress up Trey as "The Very Hungry Caterpillar" because he likes the book, and he eats a lot of food.  I crocheted a hat for him and my mom helped by making a striped, pullover suit for him to wear.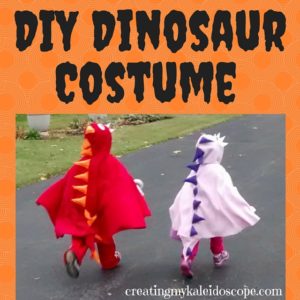 Finances
We're facing an unexpected expense thanks to me 🙁  I lost a filling while flossing last night, so there is dental work to be done tomorrow.  Fortunately, we have a fair amount saved up in our Health Savings Account.  Emergency funds are so important when you're trying to pay off debt.  We view the HSA as one of our emergency funds.  It protects us from going back into debt due to unexpected expenses.  While the dental work won't slow our payoff progress, it's really not what I needed right now.
Mr. Smith's Projects
We had our first fire!  It was a wet and cold fall day and the wood stove worked perfectly.  There was a very faint smell from the paint, but we aired out the room for a few minutes and it was gone.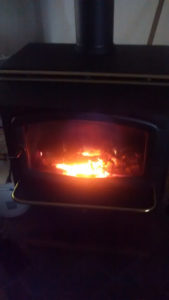 Mr. Smith finished painting the back of the rental property.  As promised, here are those before and after photos.  I think he did a pretty good job and, for the record, Goofball did a little bit of painting too.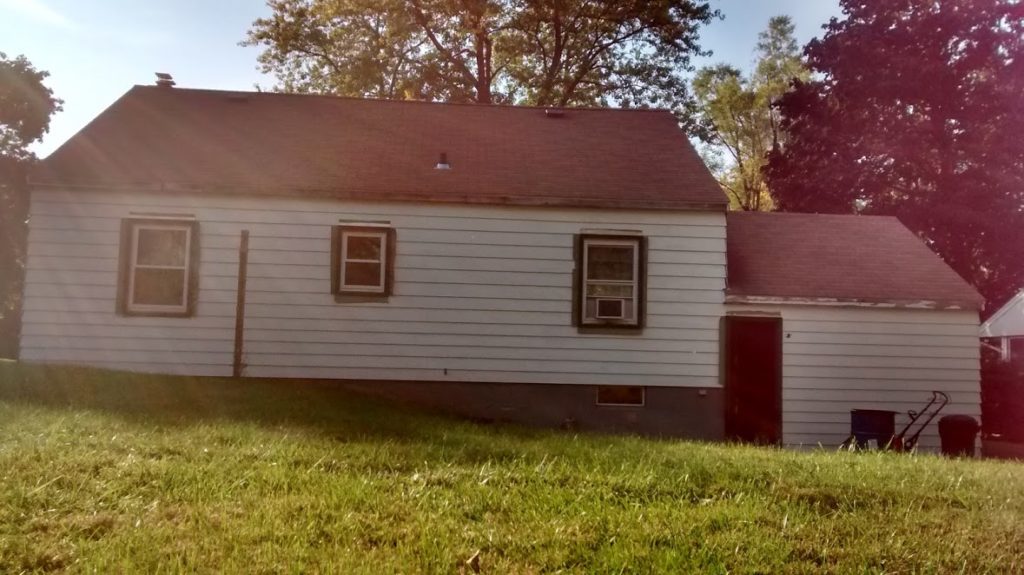 He wants to do more painting on the other sides of the house, but I'm not sure if that will be possible with the colder weather starting to take hold.  But no worries – there is plenty of work to be done on the inside of the house.
---
What have you been up to this fall?  Enjoying lots of pumpkin spice everything?  I can't stand the stuff personally, but to each their own.  Are you starting to get excited for the holidays?  I was just looking back through my list of DIY Christmas List to get some inspiration for presents this year, although I probably won't start making anything until after the craft sale.