As I announced in my last post, it's time to finally accept that my employment situation needs to change as soon as possible, for the well-being of my family.  Which means that I need to dig out my resume.  I was hired for my current job almost nine years ago, so it's been quite some time since I've had to deal with cover letters and interviews. Also, I'm looking for work that's somewhat different than my current job.  Whether you're a young person at the start of their career or planning on making a change later in life, here are a few strategies that can improve job prospects and help you achieve a brighter financial future.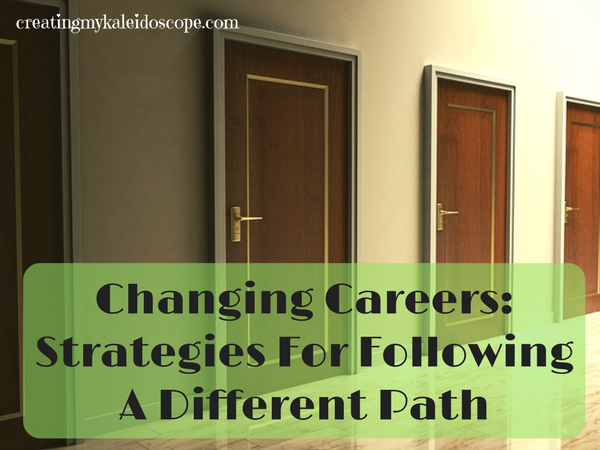 Set Some Goals
One of the first things you need to do when it comes to your career is set some goals.  You can create a three year plan, and then adjust it each year depending on what you have achieved, progress in your career, and any changes in your life.  Becoming a mother definitely changed my long-term goals.  
A plan helps keep you focused and on track, and ensures you're making progress every year rather than just becoming stagnant in your career.  Set your goals and even if you have to be flexible with them, keep checking back to make sure you are where you want to be and headed in the right direction.
Get Educated
Education is one of the best ways you can improve your career prospects.  While I have some issues with the true value of advanced education, with its general requirements, employers tend to look for a specific level degree when reviewing applications for a position.  
If you're someone just finishing with undergraduate school, you may want to consider getting another degree before jumping into work.  Continued education requires more time and money, but you can set yourself up for better career prospects later in life.  
If you're in a position where you need to work, there's online Master of science degrees that you can earn from home.  These give you flexibility to study while satisfying your other commitments.
Given the choice between two similar candidates, an employer will often prefer to hire the one which has the higher level of education.  Make yourself stand out and increase your chance of finding a better job.  
Do Some Voluntary Work
You've probably heard that quote about doing what you love and you'll never work a day in their life.  It's a nice concept, but most people have trouble getting paid to work in the area they enjoy.  You can volunteer for enjoyable work or do an unpaid internship to try out a new field before committing to it.  
In gaining some experience by working for free as a volunteer, not only does this look great on your resume, but it often gives you skills that will be useful in future employment.  For example, if your degree is in nursing, you could volunteer at a hospital or retirement home.  Even an hour or two a week could give you the boost you need to stand out from other candidates and get the job. Other voluntary work that's useful to have is volunteering abroad. This shows an employer that you're caring, well-traveled, and says a bit about your personality outside of the workplace.
Take a Training Course
A training course is another way you can gain the necessary skills and experience needed for following new career paths.  Start by looking at local courses and checking for online vocational training.  Take advantage of any training offered by your current employer, as the more that you build up your skill sets, the better of a position you will be in both now and for a future career.  Anything from a specialized, technical course to a general health and safety course will make your resume stand out from other candidates.
Work on Your Communication Skills
Both verbal and written communication skills are important and valued in the workplace.  Work on these skills if you want to make a great impression on that CV, cover letter, and in the interview.  These skills are especially important to any position that involves conducting presentations, public speaking or interacting with customers, clients and/or patients.
There are courses you can take to improve your communication skills and boost your confidence – some are free!  You can even watch TED talks on how to communicate better with people.  Communication skills are vital when it comes to networking, which can be useful for making the connections you need to land a new job.  
What steps are you taking to boost your career prospects?  Do you have a clear goal in mind about what you want to do in your future career, and do you know how you will get there?  Are you building up skills and experience that can be applied to a variety of different careers?  Or, are you just working and side-hustling as much as possible so you can retire early and never have to worry about work again?