After celebrating Christmas more than thirty times, it seems that each year brings special lessons. Some carry more significance, like the first one without Christmas Eve dinner at Grandpa and Grandma's house. Others are a little less profound, but still important, such as how much booze to add to your eggnog. These are the lessons that I learned this Christmas.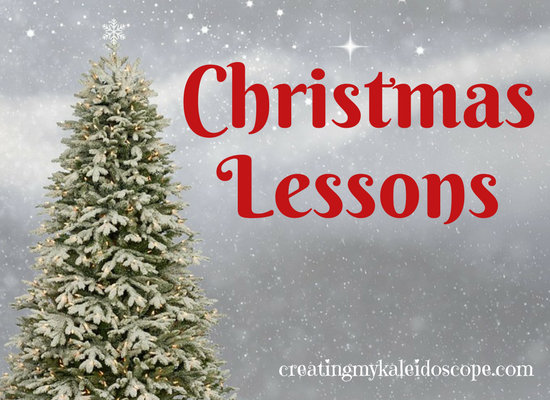 Non-Toys Are The Best Gifts
The kids didn't get many toys this year, but they did get some awesome presents.  First, Santa brought them some little flashlights.  Sound boring?  No way!  They are having so much fun with these things and the best part is that they don't need batteries.  They are powered by a crank on the side.  Who would have thought that what is technically camping or emergency preparedness gear would make such a fun present?  And we love not having to say, "Don't leave those on or you will waste the batteries."
The other big Christmas present at the Smith house was a nice telescope for the whole family.  We're looking forward to stargazing and even checking out some of the planets!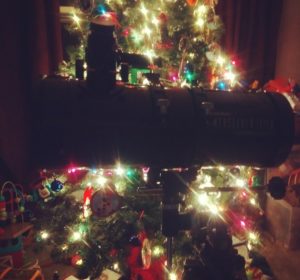 Of course, the twins just had fun playing with the wrapping paper.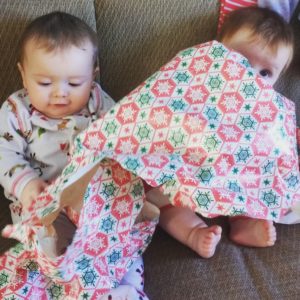 Don't Make Too Much Food
Yes, it may be better to have leftovers than not enough food with some families, it's a different situation with us.  Every year I try to get the family to spend time at our house on Christmas by coaxing them with food (so we don't have to pack up five little ones and gifts).  Yet, once again, they only stay for a little while and don't eat much, or they ask us to come over to their house at the last minute.  We're not wasting much and froze some of the cookies to enjoy later, but we were forcing down those leftovers by the third day.
Don't Compare With Others
I should have learned this one by now.  It's just really hard not to compare your celebrations when you start scanning through pictures on Facebook.  I was feeling proud of our ability to keep spending low while still giving the kids a special Christmas.  Then, I saw some of those pictures that are barely able to show all of the presents under the tree.  That wasn't too bad, but I also happened to wander onto Facebook around the time that things weren't exactly joyous or peaceful at our house.  Everyone has their own drama and you don't know about their credit card statements.  They don't post the bad things.  We just need to keep that in mind.
Take Too Many Pictures
As a parent, I'm always conflicted between documenting, and experiencing, life.  Yes, it's important not to just sit everything out being the photographer/videographer.  But try your best to snap photos and take some video as often as possible.  I took so many pictures, but still wish there were more.
This is just a short post to close out 2017.  I hope that all of you had a wonderful Christmas and we wish you a Happy New Year.  There are plenty of exciting things planned for Creating My Kaleidoscope in the coming months, including an update on our progress towards financial semi-independence and some fun activities involving the Working Moms FIRE Escape Forum.  Best wishes and see you in 2018!
This post contains affiliate links – no extra cost to you, just a little credit for us for making the suggestion.