We're already well into the New Year and doing our best to make the most of every day.  One of my "resolutions" was to make sure to provide more updates on our family's adventures . . . so without further ado, please enjoy our first "Monday Medley" of 2018.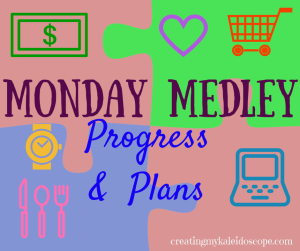 Frugal Winter Fun
Is the cabin fever getting to you yet?  We had to get the kids out of the house this past weekend.  Fortunately, our local zoo membership gets us 50% admission to the aquarium.  The kids had fun checking out all the water creatures and learning some new things.  Even the babies seemed very interested in the exhibits.  I really can't say enough times, how awesome it was to receive a family zoo membership for a birthday present, instead of more toys.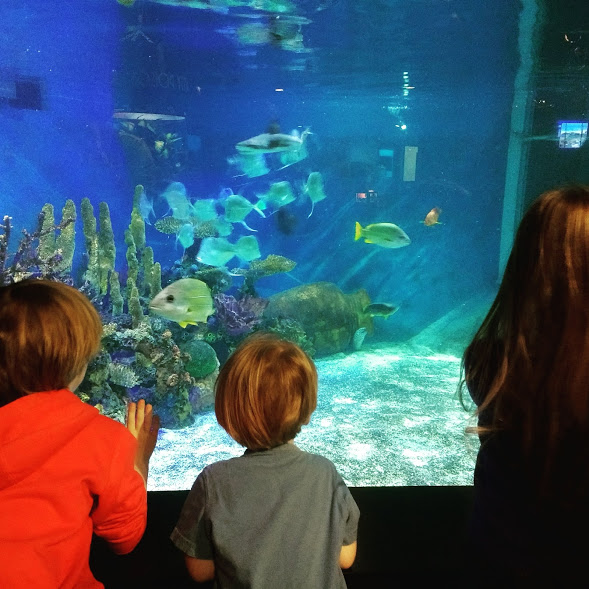 New Expense
We don't really have a budget.  Instead, we focus on cutting as many expenses as possible.  However, every once and a while, we are faced with new things that require us to increase our spending.
Ms. Tornado recently found out that she needs to wear glasses.  She has one slightly lazy eye.  It doesn't look off at all, but her brain has basically been just depending on the good eye to see, so the other one is very weak.  She has to wear glasses throughout the day, and a patch over her good eye for a couple of hours everyday.  The doctor seems to think that this will force her to start using her bad eye and that her sight will improve.
Does anyone have any experience with something similar in one of their kids?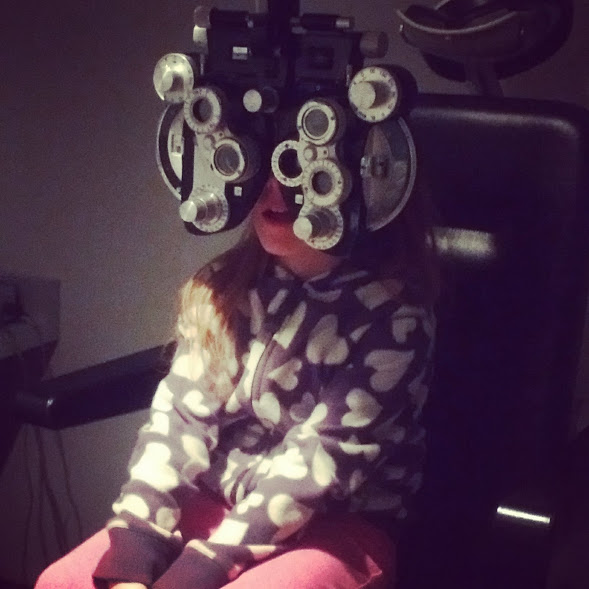 New Partnership
I try not to push too much on all of you, my wonderful readers.  However, I am really excited to tell you about my new partnership with Ellevest.*  They offer investment services focused on the unique circumstances that women face when it comes to their finances.  I'll share more about Ellevest's approach to investing in a new post coming soon, but I want to share this opportunity right away: Ellevest offers free, customized investment plans – no strings attached! Get yours now by clicking here.
Finished Crochet Project
I posted a picture of these crochet baby loveys on Instagram months ago, but never shared the pattern.  You probably figured out that they are for the twins.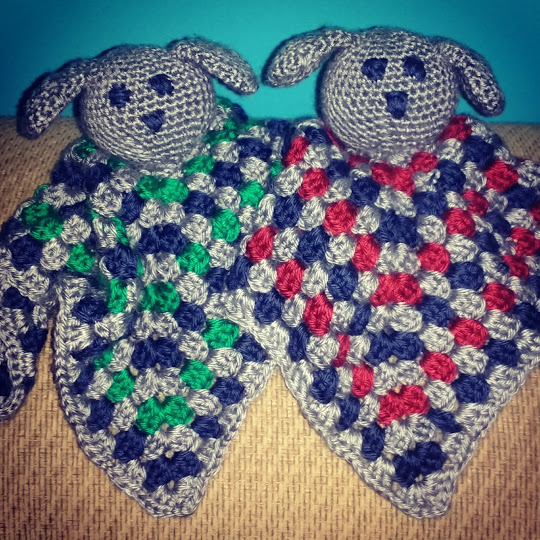 If you want to make your own puppy crochet lovey, this is how to do it:
Base – One large granny square.
Head – Follow this pattern for a bunny head.  But to make shorter puppy ears, crochet as follows:
Magic Ring, SC 6 in ring
Round 1 – 2 SC in each st (12)
Round 2 – *2 SC, SC* (18)
Round 3 – *2 SC, SC, SC* (24)
Round 4 – SC in each st
Round 5 – *decrease, SC, SC* (18)
Round 6 – SC in each st
Round 7 – *decrease, SC* (12)
Rounds 8-10 – SC in each st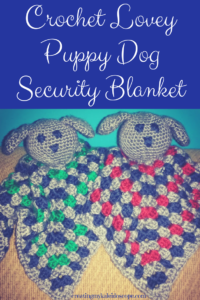 Valentine's Day Crayons
If you have kids, then you have a container of broken crayons sitting around somewhere.  It's been two years since we worked on this craft together, so our collection of broken crayons is more than ready.  We will be making heart-shaped crayons to give out at school for Valentine's Day.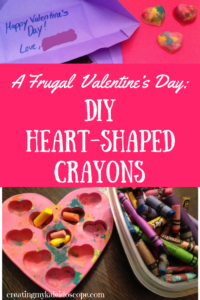 You can also check out this fun list of cheap and easy, homemade Valentine's Day cards.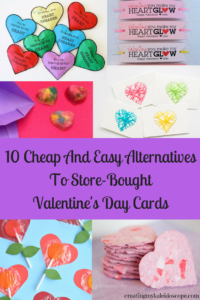 Tell me, how have things been going for you and your family this month?  Any frugal wins?  
*Disclosure: I'm working with Ellevest to start a conversation about women and investing. I will receive a payment if you create an investment plan.