My current predicament is the result of having misguided priorities for far too long.  I used to believe that my future happiness was dependent on a prestigious, exciting occupation.  I dreamed of fancy suits, expensive cars, and designer handbags.  I worked hard to obtain material possessions and stature that are no longer important to me.  The problem was that I didn't know myself and had such a short-sighted view of the future.  I anticipated having a family, but it wasn't my focus.  Now, I'm stuck in a life that doesn't fit and am climbing uphill to undo my previous mistakes.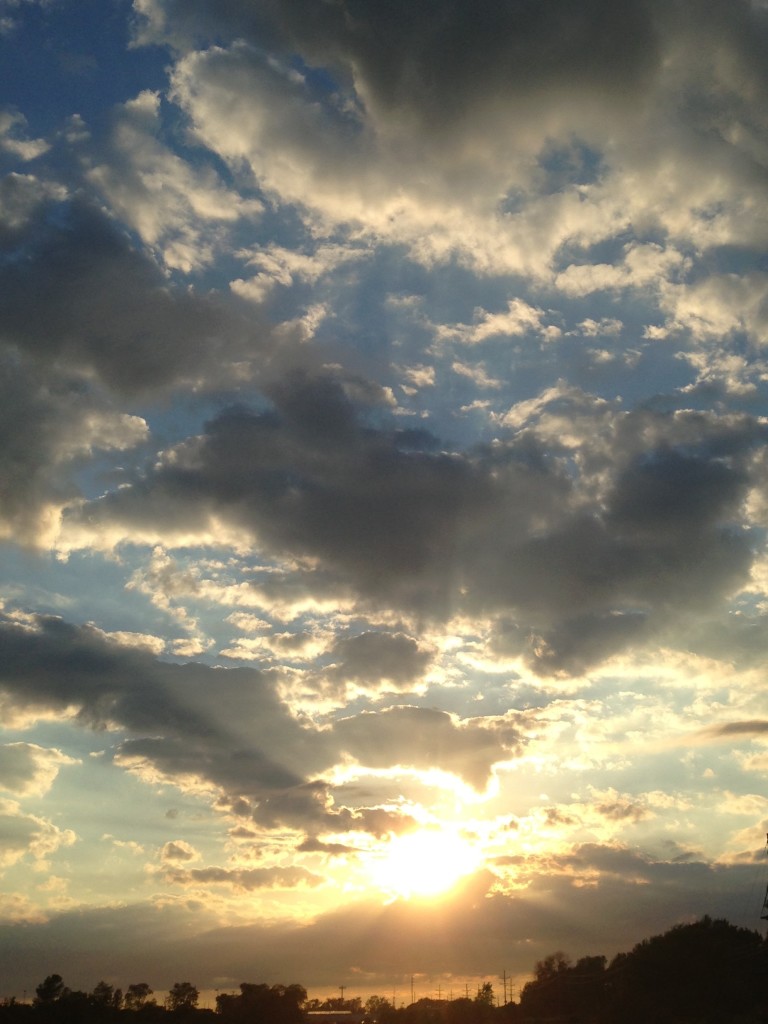 Over the weekend I was looking through our finances once again.  The credit card bills, the consolidation loan statement, and the student loans.  I borrowed quite a bit of money for my education, but those loans finally will be paid off in 2019 (assuming we can't do it sooner).  That will be three years before the deadline that we set for reaching our goal of financial semi-independence.  Schooling has allowed me to earn a higher income, which will enable our early retirement from full-time work.  However, I find myself wondering about the profit margin.  Once we pay off these loans, if I only continue to work full-time for three more years, was it really worth it?  The time, effort, and money spent on my education seems somewhat wasteful in light of our new goals.
In the midst of this contemplation, I happened across a challenge to supplement the "About" section of this blog.  The details of our plan to be semi-financially independent or semi-retired made me realize that my education is not a waste.  Even though my priorities have changed drastically, the plan for our future still utilizes my degree and experience.  FIRE is not a "one size fits all" aspiration.  There are many different ways to break free from the status quo of working full-time until old age.  Simply put, we are going to pay off debt and build up our assets.  We already have one income property and a small amount of 401K savings.  We will continue to live frugally and keep our expenses very low.  By 2022, I will only need to bring in enough income to cover our minimal cost of living.  I anticipate being able to work part-time as a consultant in my professional field.  I hopefully will be able to bring in some income with this blog, other freelancing, and side hustles.  Our assets, including 401K savings and paid-off income property, will provide for us once we fully retire.  This arrangement will give us more time to spend with our family, work on hobbies and homesteading activities (which will help with expenses), and go on that road trip across America.  These are the things that drive me now.  I want to create a kaleidoscopic life, not one dominated by work, with time for other things on the side.  I visualize our future as a well-distributed blend of different colors, with each color representing a different facet of our life (family, hobbies, wellness, work, etc.).
We might have been able to achieve our goals sooner if we hadn't wasted so much time and money chasing the wrong ambitions.  I'm trying not to feel guilty, however, because there is no progress made by wallowing in regret.  Guilt truly is a "wasted emotion."  It only depresses and demotivates.  In order to enact monumental changes in your life, you need optimism, hope, and energy.  It's easy to look back and think about making better choices along the way.  Who doesn't do that?  For me, I would have taken fewer school loans and most likely chose a different occupation.  I would have researched to find one with the highest income to education ratio.  This would better facilitate the goal of maximizing gains and minimizing the necessary amount of working years.  However, it really is pointless to think that I could have made the right choices back then, before I knew the source of my sincere happiness.
I long for days to spend with my family, enjoying the outdoors, snuggling, or going on adventures together.  I want to spend my time reading, getting lost in deep conversations, and creating wonderful things, from collections of words to crocheted blankets.  I hunger for fresh vegetables, nurtured from seeds with my own two hands.  I dream of opportunity to admire the subtle perfection of the world that surrounds us, yet is so easily neglected in favor of demanding schedules.  But for now, as hard as it is, I must remain focused on the present.  My current occupation is the vehicle for our eventual freedom.  I am the breadwinner and carry the burden of providing for my family.
My life's lesson thus far is to question everything, including yourself and your own plans.  It's reassuring to know that our current plans will afford us extraordinary flexiblity in the future.  By minimizing spending and creating financial resources, we will have the freedom to choose our own path, instead of remaining trapped in a corner.  We can't go back, only forward.  But as we forge ahead, we do so with purpose.  We refuse to fritter away any more of our time distracted by the trappings of a "normal" life.