It can be hard to convert loved ones to our new frugal ways.  They are unable to truly adopt new priorities, without being ready to change their entire attitude regarding money.  While we won't be shopping, there is no talking down the rest of them.  Black Friday and Cyber Monday, those "holidays" which exist for the sole purpose of spending money, are upon us.  Do everyone a favor and give some direction on what would really make good gifts for you and your family.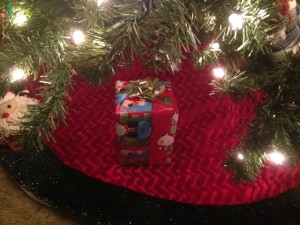 The Center for a New American Dream has a great mission "to cultivate a new American dream—one that emphasizes community, ecological sustainability, and a celebration of non-material values, while upholding the spirit of the traditional American dream of life, liberty, and the pursuit of happiness."  In furtherance of that mission, they have created a site called SoKind Registry where you can make free wish lists with anything you can dream up (special thanks to Our Next Life for alerting me to this awesome site).  And like other registry sites, it keeps track of any gifts that are purchased.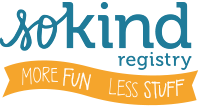 It was very easy to create our family registry and forward it on to family and friends.  We included things like passes to the zoo and aquarium.  We asked for a good pair of scissors for cutting hair.  One item is volunteering for an afternoon with Goofball.  He gets out of school around 4:00, so Mr. Smith has to leave work early if I'm not working from home that day.  A few hours with Goofball would allow Mr. Smith to stay at work a little longer and earn a few more dollars.  Also, we included that everyone needs socks and new reusable water bottles.  I even added firewood to the list – try adding that on an Amazon wish list!
Take a couple of minutes today to set up a registry of your own.  Otherwise, you know what's going to happen.  Your loved ones will scoop up "Doorbusters" just because they are a good deal, whether or not it's something that you want or need.
PS – Happy Thanksgiving everyone!  I am extremely thankful for many things this year, including all of my readers.  Your support and encouragement fills me with so much hope for a better future.  I am lucky to have you all as friends.