Here is a special weekend post with a super-easy meal idea.  All you need is three ingredients to make this delicious version of a classic sandwich (plus some bread).  Our weekends are always packed, both with family fun and side hustling to make extra money.  We depend on meals that are healthy, quick, and easy.  And, of course, they must be toddler friendly.  Italian Chicken Salad Sandwiches satisfy all of these requirements, and are in the regular rotation of meals at our house.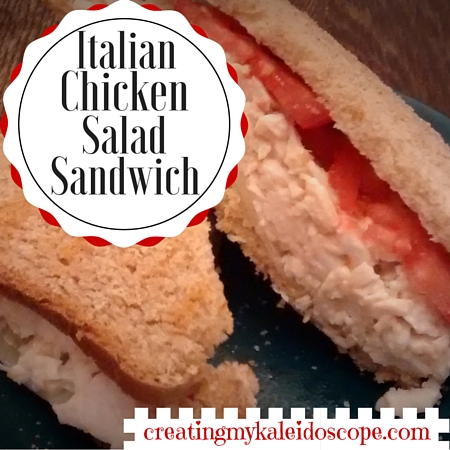 Ready for the recipe?  You're not even going to need to write this one down.  Start with some chicken.  We boiled two large boneless, skinless chicken breasts.  You could cut down on the steps by just picking up a can or two of the chicken chunks at the store.  Shred or dice your chicken.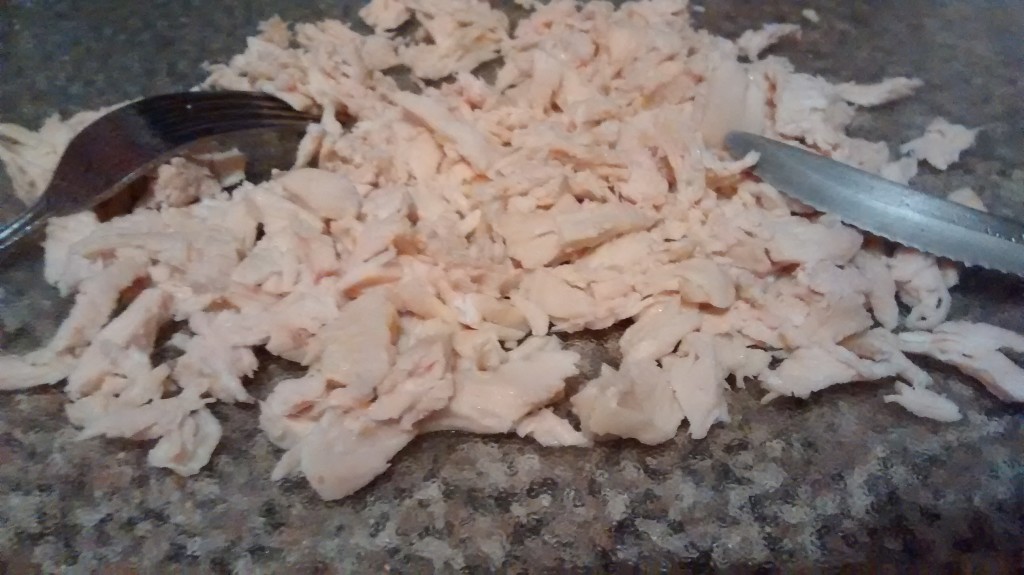 Here are the ingredients that you will need: mayonnaise and some Italian dressing.  Yep, that's it.  The dressing really gives the chicken salad a nice flavor.  Add to taste.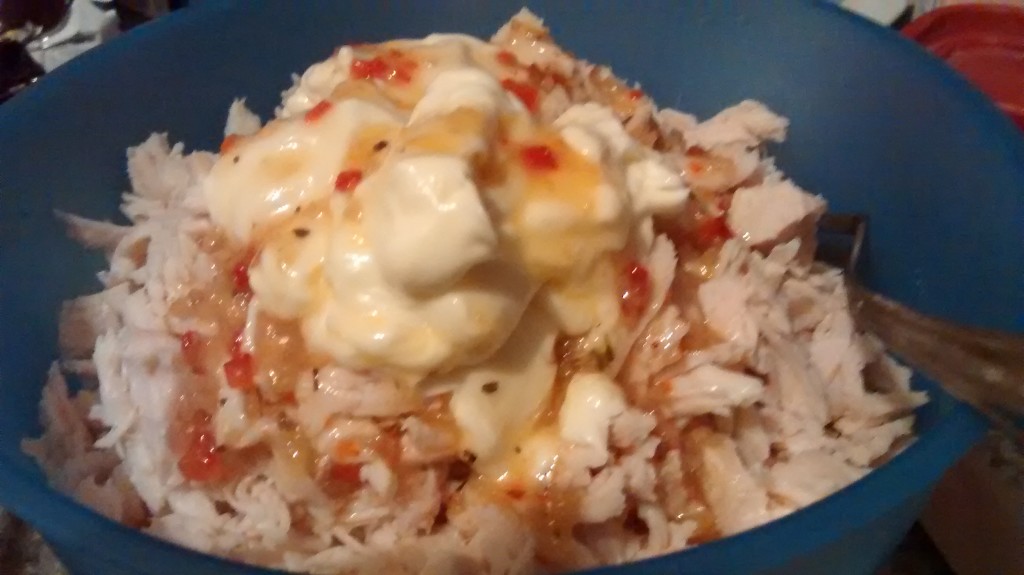 After you mix it all up, it's time to customize the sandwiches.  We use fresh, homemade bread.  I toast mine up with tomatoes and provolone cheese (top picture).  The kids add American cheese.  Finally, Mr. Smith goes crazy by adding banana peppers.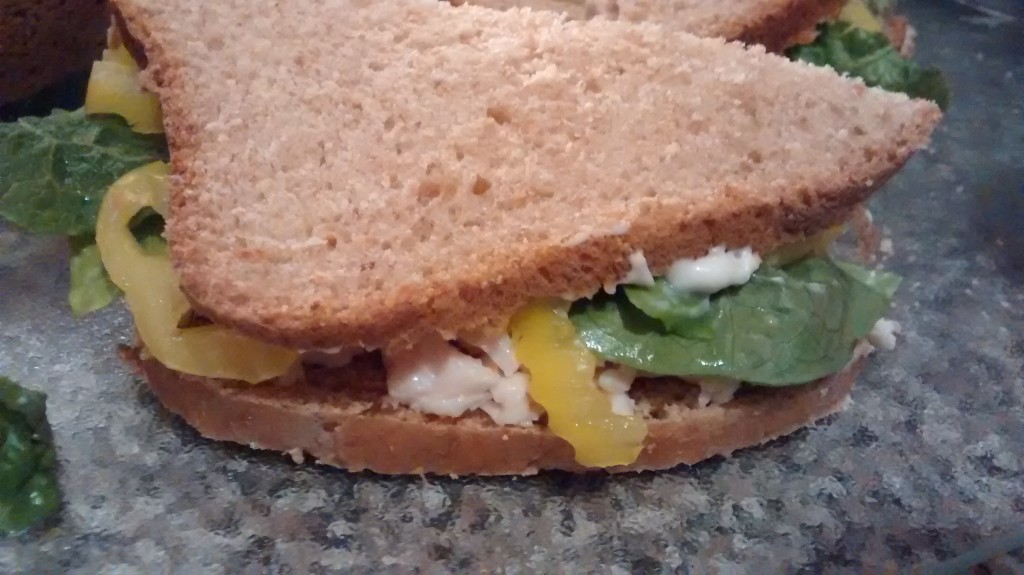 I hope that this gives you a quick and easy idea for when you're stumped on what to make for lunch or dinner.  We even had some left over for our weekday lunches.
Have a nice weekend everyone!