The main purpose of this site is to document our journey out of debt and to financial semi-independence, so it should be no surprise that this update has a lot to do with money.  We're continuing to keep our expenses super low, while finding new ways to increase the amount of money coming in.  I'm really motivated by our latest successes and working hard to find some semblance of balance between hustling for the future and living in the present.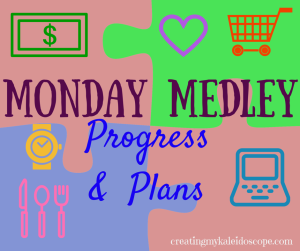 Money
Mr. Smith and I received some "extra" money in the form of a Red Bull lawsuit settlement.  Our share of the $13 Million?  A life changing $4.25 each.  J$ recently asked whether it's ethical to accept class-action settlement money.  The total gets split up between the claimants and the lawyers. You might as well claim your share.  I drank a ton of those stupid, expensive energy drinks in my pre-frugal days.  In most cases, your share won't be a big amount, but you might as well stake your claim.  The company is paying the same settlement amount whether or not you are included among the claimants.
I want to thank one of my readers, Val, for pointing out a mistake in my net-worth calculation.  I calculated our two properties as mortgage versus equity, but I should have calculated the mortgage debt in comparison to the full market value of the houses.  In doing so, our net worth jumps from -$148,000 to $0.  Who would have thought I'd be so excited about a net worth of nothing, but it sure beats a three-figure negative one.
We were elated about the amount of our tax return.  We will have enough to completely pay off our highest interest-rate credit card and make a substantial payment on the next one on the chopping block.  No tax-return shopping sprees for us 🙂
Frugal Living
We've been doing really well in keeping our expenses low.  One special issue I face this year is my sister's wedding in a couple of months.  I've already discussed picking up consignment outfits for Goofball (ring bearer) and Tornado (flower girl) with her.  The bridesmaid dresses, on the other had, were a problem.  I searched high and low for dresses that met her criteria, but were less expensive than the standard chain stores.  I've found that one of the best ways to save money is by questioning the status quo – just because you need bridesmaid dresses doesn't mean that you have to go through a bridal store.  After giving her dozens of options, she found her way to national bridal boutique of Alfred Angelo, and picked out a dress that cost over $200.  I was pretty upset – not just with the cost (after not buying any clothing in years), but also because she let me put in all that effort for nothing.  On a whim, I decided to do a quick search on eBay, thinking that maybe I could convince her to let the matron of honor (me) wear something similar to the other girls.  Then, nothing short of a miracle: the EXACT DRESS I needed (design, color, and size) for only $80!  I am more than relieved, especially after it arrived in the mail, in perfect condition.  I don't even think it will need to be altered 🙂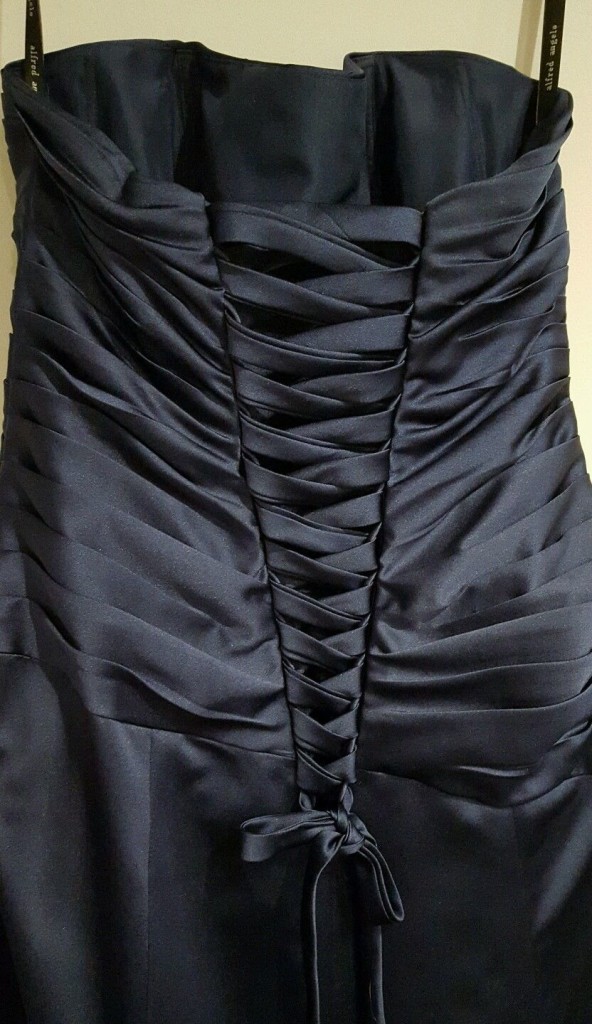 Blogging
One of my bbf's (best blogging friends) recently featured me on her site.  Make sure to check it out: Roth IRA Challenge
I tried out Periscope last week.  It was interesting.  I think there were a total of five people who watched it for a few seconds.  Despite the dismal results of my first "scope," I do believe that it can be a useful and fun way to connect with other bloggers and readers.  When do you think would be a good time to set up a scope?  What would you like to discuss?
Kid Stuff
Trey is almost one year old already.  He loves to crawl all over the place, usually seeking out his older siblings.  He is pulling himself up to stand on everything, and everyone.  His most adorable new habit is wiggling whenever he hears music.  Trey babbles a ton, and loves yelling at the bread machine when it's mixing dough.
We were supposed to take advantage of some Easter egg hunts this past weekend (free fun), but couldn't because of bad behavior.  Goofball had some "red days" at school and Tornado was having a bit of an attitude problem.  It is upsetting that they have to miss out on these types of memorable activities (especially after locating free events).  However, I really can't allow them to be rewarded for bad behavior.  The Easter bunny will hide some eggs for them in our yard, assuming that they can straighten up a bit.  We save the plastic eggs, so no need to buy more.  I will also do very simple baskets for them, spending about $5 for the contents of each (we reuse the baskets too).
Side Hustles And Priorities
I recently made a pretty big mistake at my job.  It's the probably the worst one in my six years with this company, but in the overall scheme of things won't create too many issues that can't be corrected.  Of course, this happened on the same day that I was offered a great freelance writing opportunity.  I have definitely reached an impasse.  The side hustles are starting to increase and become more profitable, but the income from my full-time employment is also necessary to achieving our goals.  I have to find ways to be really productive and efficient with my time in order to meet all of my responsibilities.
The mistake was probably due to a combination of stressors, including a small fight with Mr. Smith (yes, all couples fight) and being behind on sleep thanks to Trey wanting to party at night.  I want to hustle as much as possible to reach freedom from working full-time, but I can't put everything else aside for the next six years.  Ultimately, I remain optimistic about my ability to do serious damage to our debt this year, while keeping up with everything else.  The reward will be so worth the effort.  As Dave Ramsey advises, "Live like no one else, so you can live like no one else."
I'm ready.