My sanity is dependent on indulging in a little me-time here and there.  It's necessary to occasionally escape from the responsibilities and stresses of being a working mom of three little ones, with extra endeavors on my plate.  While I may advocate for multi-tasking whenever possible to maximize your productivity, it's also important to work a little peace into each day.  I was excited to receive a book called The Art of Calm, by Rebecca Ascher-Walsh, which promised to provide "photographs and wisdom to balance your life," in exchange for providing an honest review for my readers.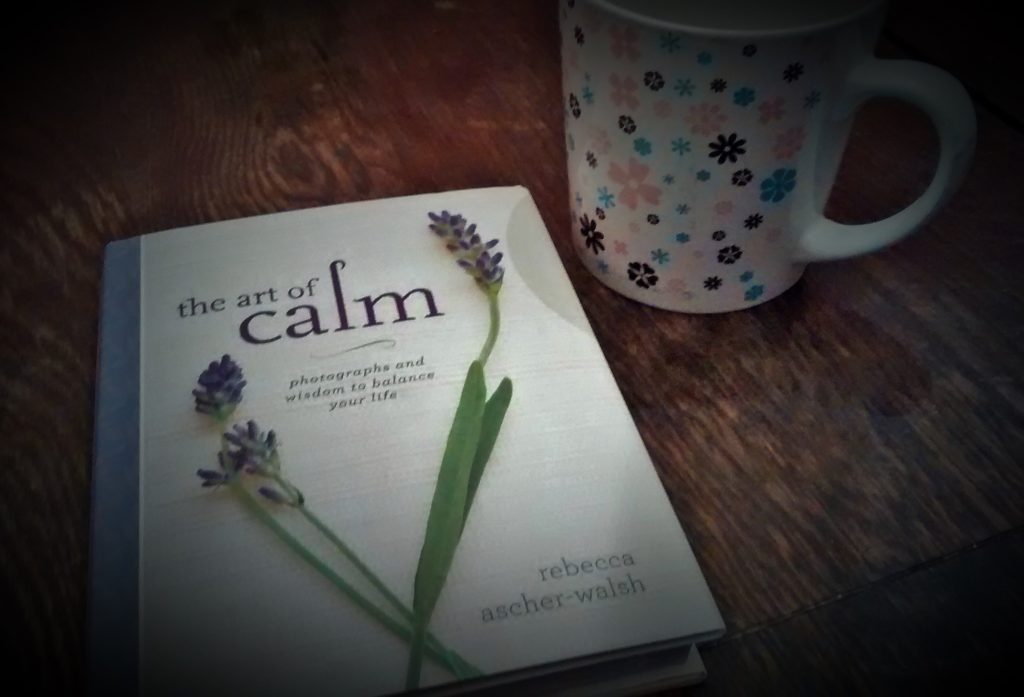 This book features a quotes, tips, and ideas centered on finding peace in this crazy world.  There are a few recipes and a list of reading recommendations.  It is a quick read, although you're more likely to enjoy a few pages at a time instead of digesting it cover to cover.  I love the quick and practical tidbits of advice, as well as the fact that the author is an advocate of taking naps (a favorite hobby of mine.)  However, I most enjoyed perusing the beautiful pictures and reading the enlightening quotes.  Flipping through the pages of this book is a calming experience in and of itself.
"Have regular hours for work and play, make each day both useful and pleasant, and prove that you understand the worth of time by employing it well.  Then youth will be delightful, old age will bring few regrets, and life become a beautiful success." 
–  Louisa May Alcott, Little Women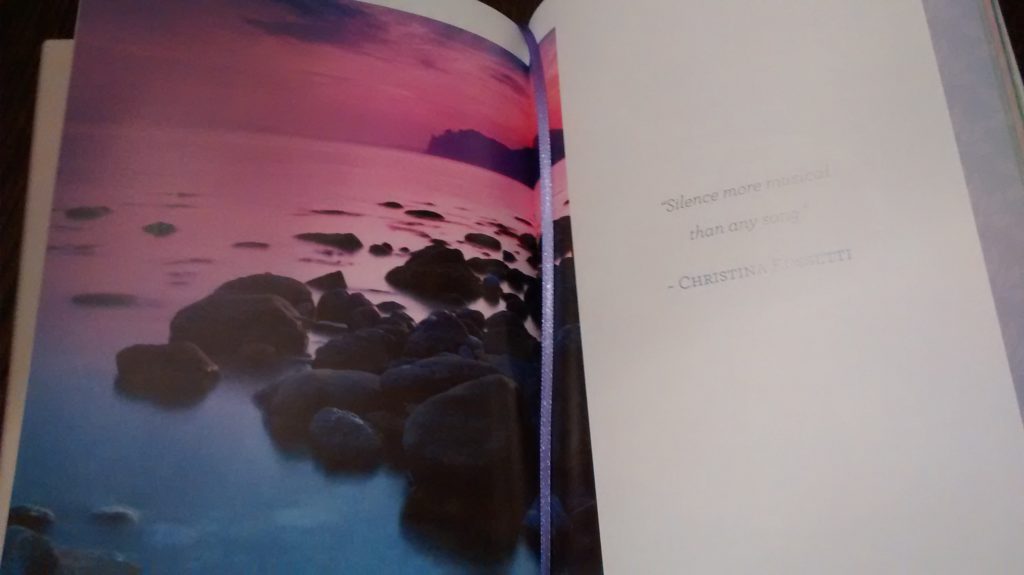 "When you feel overwhelmed, repeat this to yourself until you remember that it's true: You'll get it all done.  You always have."
This little treasure would be perfect for a coffee table.  It is well suited for a waiting room, to impart some quick tips to anyone flipping through the pages.  And for any minimalists out there, it really is a little book, only about three and a half by five inches.  I think The Art of Calm would make a really great gift for a frazzled, struggling working mom.  As someone who has come a long way in starting to win the battle to achieve balance and purpose, it's easy to forget about how many other woman are really struggling with the demands of a busy life.
My only issue with this book is the suggestions that involve spending money in order to relax.  The author suggests taking yourself out on a date by going to the movies or out to eat.  There are a few pages devoted to owning certain items of clothing.  She suggests investing in a white noise machine, buying perfume when you're in a good mood, and booking a reflexology appointment.  There are a lot of stressed people out there who have debt weighing on their minds.  Spending money on indulgences may feel good in the moment, but it's likely going to be outweighed by regret when the credit card bill comes in the mail.  Granted, the majority of the author's advice and tips do not require any spending.  And there are alternatives, such as taking yourself on a homemade picnic, instead of going out to a fancy dinner.
Overall, I think it is a beautiful reference guide for ways to minimize the stress in your day-to-day life.  It refocuses you on being thankful and taking time for yourself.  This little treasure invokes calm reflection, which can help anyone who is searching for balance, motivation, and the insight to find worthwhile goals in life.
Thank you to the author and TLC Book Tours for providing me with a free copy of this lovely book.