Valentine's Day is one of those holidays that can quickly become expensive.  Mr. Smith used to send beautiful bouquets of flowers to my office.  They were lovely, but honestly, a waste of money.  Nowadays, we're saving our money to pay down debt and fund future adventures.  But the kids should still get to participate in Valentine's Day festivities with their friends at school.  These cheap and easy alternatives to store-bought Valentine's Day cards are a great way to help them enjoy the day without spending too much money.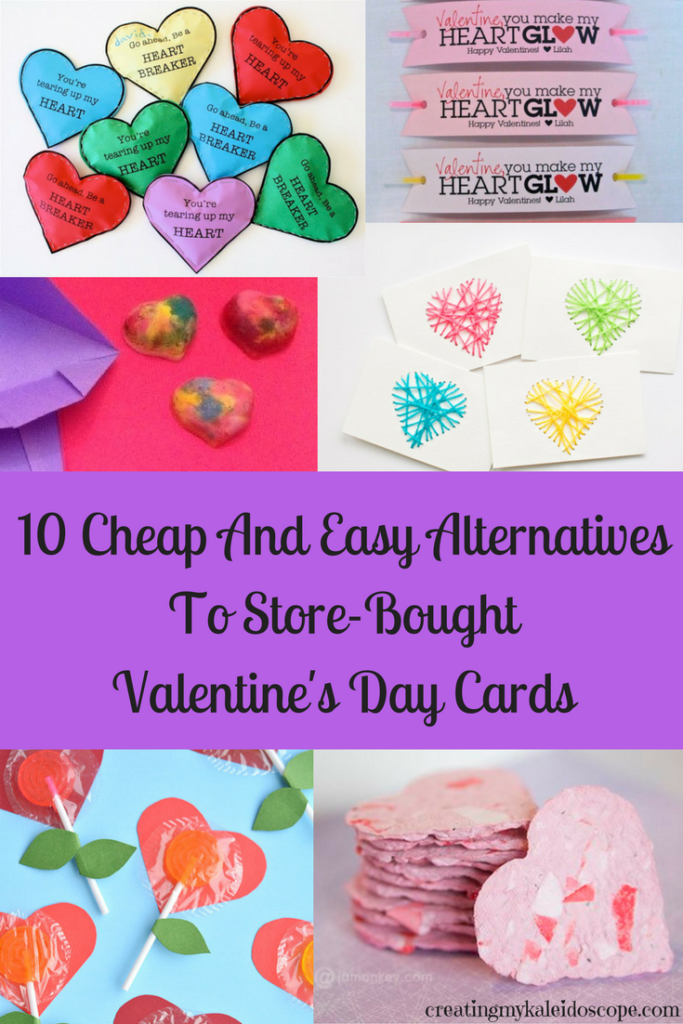 DIY Heart Crayons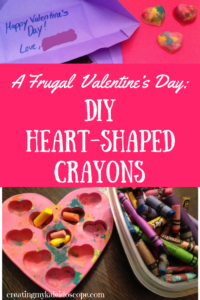 We made these cool crayons to give away for Valentine's Day two years ago, and we're planning on making more this weekend.  We have more than enough old, broken crayons – which of course are absolutely useless according to the kids.  We usually make little envelopes out of construction paper to hold the homemade crayons.
Glow Stick Valentine's Day Printable Cards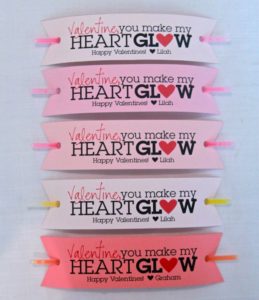 I don't know about your kids, but mine go crazy over glow sticks.  They are simply magical.  You can easily combine some Dollar Store glow sticks with this free printable to make quick and cheap cards that will definitely be a hit.
String Heart Yarn Cards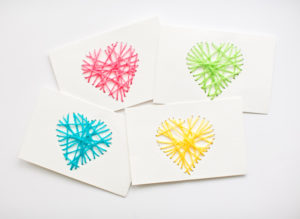 I received a ton of yarn from a neighbor last year, so this crafty alternative to boxed valentines is really perfect.  It's great how you can combine a fun activity with making your own cards for Valentine's Day.
Applesauce Cup Printable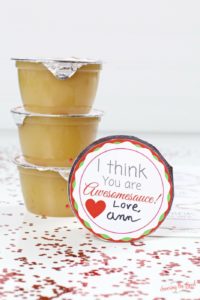 Are you reading this on February 13th?  No worries, there is still time to make something for the class party, without having to grab a box of whatever boxed valentines are left at the store.  Instead, print these up and add them to some generic applesauce for a healthy treat.
Mouse Valentines
I think these look adorable and should be easy enough to make with your children.  You only need a couple of supplies to make up a whole bunch of mice for the whole class.
Bouncy Ball Valentines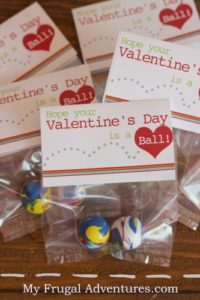 What kid doesn't like the simple fun of a bouncy ball?  You can get a free printable for the card and just need to pick up a few cheap bouncy balls for this special gift for classmates.  No sugar necessary!
Lolly Pop Heart Flowers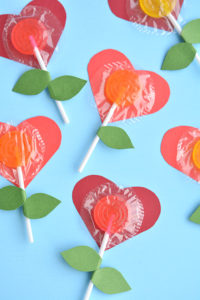 Do you like all of the free printables, but don't have access to a printer?  Put the big kids to work making these cute Lolly Pop Heart Flowers.  All you really need are some suckers, construction paper, and tape.
Heart-Breaker Cards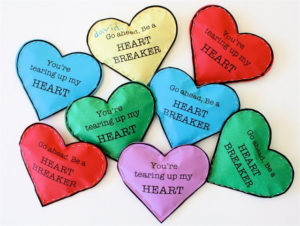 These tear-apart cards are a really cute way to celebrate Valentine's Day.  Kids will love ripping them open, because they all have a little destructive side, don't they? You can fill them with candy or other types of little treats.
You're A Smartie

These Valentine's Day cards are cute, cheap, and really easy to assemble with the kids.  All you need is to print out these cards and pick up a package of Smarties candy.
Recycled Seed Paper Valentines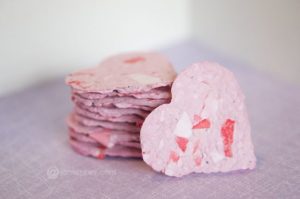 Last, but not least, I absolutely LOVE this idea!!!  Instead of paper and candy wrappers that end up in the trash, you can make these cards that can be planted.  They are a little more work, but so unique and environmentally friendly.
Happy crafting with the kids!  If you decide to make any of these DIY Valentine's Day cards, please let us know how they turn out 🙂  As always, a little bit of effort being frugal here and there can make a big impact on your finances over time.  Thanks for following our journey!