Starting and growing our family has been one of the most incredible experiences.  Life has renewed purpose, bringing about a huge shift in priorities.  You find yourself responsible for the well being, health, and happiness of another tiny human being . . . who will eventually grow into an adult member of society.  It's exciting, daunting, and can be absolutely terrifying.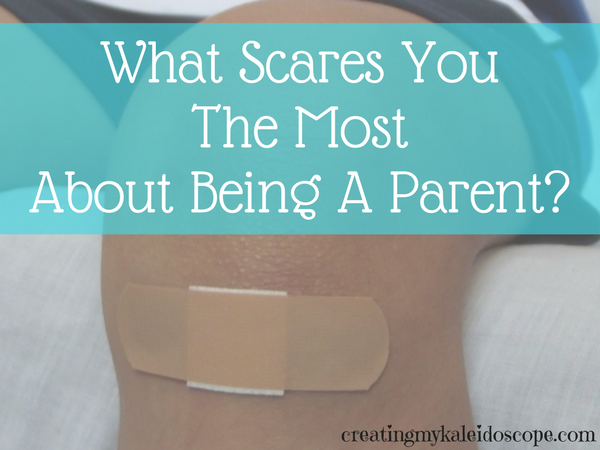 Illness & Injuries
Nothing prepares you for the first sniffle or bout of sickness that your baby will inevitably encounter at some point.  Even if it is just a nasty cold, these viruses can cause fever, pain, and  seemingly never ending crying for your baby.  It is heartbreaking to watch and can be one of the scariest moments of being a new parent.  What if you can't get your little one's fever down?  Why does he or she not stop crying?  Is that a rash that you see?  Just remember that this happens to everyone who has a child at some point.  Wait until they are twelve with the mildest of sniffles and are trying to get a day home from school, then you'll soon be telling them to stop whining and head to class.
One of the most practical ways to plan ahead for illness and injury is by contributing to a health savings account.  The contributions come out of your paycheck before tax deductions and usually accrue a modest amount of interest.  You can use the funds toward medical or dental expenses if your little one ever needs treatment.  The last thing you want to worry about is money if your child is sick or injured.
Family Finances
It seems like everyone is always talking about how expensive it is to raise a family.  While having children definitely comes with added expenses, there are so many ways to live a frugal life, even with a big family.  
Life can get a little bit crazy when you have little ones running around your feet.  There is always so much to be done!  Your ability to even think logically about your finances can be impaired due to the lack of sleep that comes with a newborn (and seems to last a long time). However, it's even more important to keep track of your finances when you have a family to support.  
One of the most important things to manage is taxes.  While having children comes with some tax benefits, it can be hard to keep track of all the different rules or codes.  The crippling fear of an IRS penalty can be abated by a competent tax attorney.  By employing the services of a professional from the beginning, you can ensure that you don't make any mistakes. 
The First Heartbreak
We've all been there; the joy of young love.  I am not looking forward to dealing with these issues.  When your son or daughter has just embarked on their first relationship, you know that they will probably break up sooner rather than later . . . even though they are blissfully in love nothing could tear them apart.
I definitely worry about my children having their hearts broken.  If their current tantrums are any indication, I'm in store for a terrifying range of emotions.  Unfortunately, this is just part of growing up.  The best we can probably do is be there for our children, when they're ready to come to us for support.  
College Days
You want the best for your child.  I've written before about encouraging our children to consider many different options when it comes to advanced education.  However, there's still a good chance that we will drop at least one of them off at a dorm someday.  I can't even begin to fathom how it will feel to leave one of my babies to fend for themselves at a big, scary college.  They will probably be so excited, and I will likely be distraught and beyond emotional.  
We do still have quite a few years before college even becomes a possibility.  That's one of the reasons why we're focused on achieving financial semi-independence as soon as possible.  Our children won't be living with us forever.  My hope is that when they do finally go off on their own, that I won't feel any regret.  I don't want to feel like my time with my children was wasted, that I spent too much time in the office and too little time just being with them.  I want to have lots of memories, and feel proud that about bringing my children up to be responsible, caring, and well-educated adults.
Becoming a parent is frightening, but it can be so rewarding.  Having children changed me, and my life, in so many profound ways.  I am not the same person; I am so much more – both for myself and my family.