I have never disclosed my occupation on this blog for a variety of reasons, including concerns about anonymity.  There have certainly been discussions about work-related things over the past few years, like "big projects" and lots of student loans.  However, my exact job title has been a secret . . . until now.  In my last week of work before starting a new job, I've decided that it's time to finally share this information with all of you.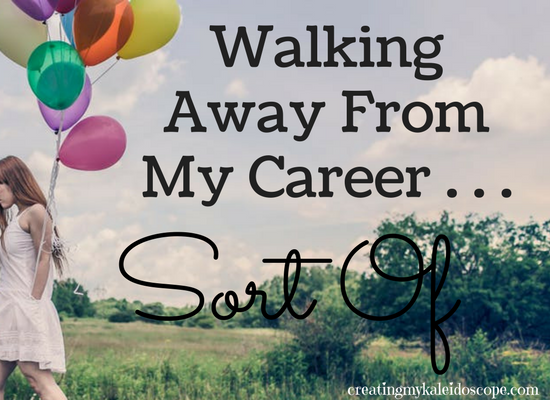 Ready for it?
I am a trial attorney. 
There seem to be so many negative views about lawyers, I hope that doesn't change your opinion of me at all.  It should help you make sense of why the student loans are so high and why I struggle so much with work-life balance.  And those "big projects?"  They were trials or appeals.  One of the best/worst experiences of my life as an attorney was winning a big trial that required me to be away from Goofball and Tornado (then 4 and 2 years old) for more than a week.  Excitement in the courtroom was tempered with guilt while singing lullabies over the phone from my hotel room.
You should know that lawyers don't all make three figures.  My salary definitely does not have that many numbers.  In addition, I am guilty of falling into that trap of feeling the need to "dress the part" during the first few years of my career.  Nice suits and shoes were a contributing factor to our debt problem.
There was a point when I was working towards becoming a partner at my firm.  The promotion would have meant more money that we could apply towards debt, and then investments to support early semi-retirement.  Over time and with the addition of more children to our family, it became clear that I had to revise my expectations about the future in order to find balance and happiness.
Why I am revealing this now?
This reason behind this reveal (as the title of this post suggests) is that I'm leaving my firm and switching to a less-traditional attorney position.  I'm walking away from trials and giving up eight years of tenure (minus four maternity leaves) that could be used towards obtaining the big promotion coveted by young attorneys.  It's a huge leap right off of the "partnership track."
Instead, I'm entering into a type of long-distance employment arrangement.  There is an out-of-town firm that needs someone to handle court appearances in my neck of the woods, with some working from home.  It will involve less hours and my take-home pay should actually increase.  Commuting time will count towards my work hours.  There will be no more sitting in an office, doing work that could be done elsewhere, just because it's standard business hours.  Most importantly, this job should be less stressful and I will have more flexibility to spend time with my family.
It was difficult to make the decision to walk away from my career and the people I've worked with for the past eight years, but I was really only planning on being there for a little while longer.  This new job is a great opportunity and a near-perfect fit for our current needs.  There is much less potential for long-term advancement, but I never wanted to grow old as a partner in a law firm anyways.  The goals are paying off debt and funding our semi-retirement, not status or titles.
Are you surprised?  Go ahead and ask me your questions  😀