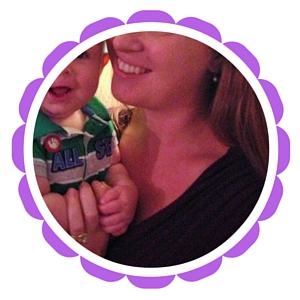 Harmony Smith is my secret identity; an alias to use while executing my design for a more balanced and fulfilling life.  I am a fairly average middle-class, working mother of five, who is no longer satisfied in merely surviving each day.
The short version of my story is that I found myself incompatible with a life that was perfect according to the generally-accepted views on "success."  I had a promising career and a healthy family.  Yet, a suffocating malaise set in and I was paralyzed, looking out at an endless horizon of mediocrity.  I went through the motions, in a haze of work, to-do lists, chores, and zoning out in front of the television or escaping into fiction novels.  I regret the time that was wasted in this purgatory.  The spell was broken, eventually, after I embarked on a journey of self-discovery via the internet.
I became fascinated by blogs.  There are so many people in this world who are living extraordinary lives because they were brave enough to break free from the status quo.  It was enlightening and truly life-changing to learn of the universe of options that are available, but rarely encouraged. My realization:
We can design our own life: a shifting, beautiful kaleidoscope. 
My online soul searching led me to adopt several guiding principles for creating a more meaningful life.  I will elaborate on the entire process and my plan of action in my eBook (coming soon), but the main tenants are as follows:
The plan is to pay off all of our debt by relying on frugality, hard work, and side hustles.  We will build passive income through rental properties and other investments.  Our continued frugal living and homesteading will help to keep our expenses low after semi-retirement.  We will design part-time, flexible employment to support our full-time engagement in life (see this post about FIRE, this post with some more details about our plans, and Our 2016 Update).  Our future income will come from a variety of work such as freelance writing and consulting.
My accomplices on this adventure include Mr. Smith, my husband of ten years.  He is a best friend and wonderful father.  He is extremely diligent, with an amazing work ethic (both at home and as a construction apprentice).  We have been blessed with a six-year-old boy, "Goofball," who is sweet, hilarious, an observer, and a sponge.  We constantly are amazed by his intelligence and creativity.  We have a four-year-old little girl, "Tornado," who is extreme in everything and constantly on some type of missive.  She squeals out and jumps with delight, throws herself on the floor in protest, or hugs you crushingly tight.  We just welcomed another little boy, "Trey", into our family in April of 2015.  He is a joyful little soul who almost always reciprocates smiles or giggles, and loves to snuggle and chew on everything.  We decided to complete our family with one more child, so of course twins are joining us any day now.
In order to add some accountability to this manifesto, the deadline to achieve our goals is:
January 1, 2022
Mr. Smith and I will turn 40 that year.  Rather than mourning the loss of our youth, we will celebrate our new independence by temporarily retiring and taking a road trip across America with our children.  In addition, I will reveal my true identity – whether or not this plan is a success.
I love to hear from my readers.  Also, please contact me if you're interested in working together.  creatingmykaleidoscope@gmail.com
Thanks for stopping by to read about our journey!  Make sure to enter your email in the box on the right to subscribe to new post notifications.  It's the easiest way to stay update on our progress and you'll receive a free copy of my eBook when it comes out this year.
Best Wishes,
Harmony